Description
To celebrate this popular monthly networking event, Venture House is running its first Mega Donut Time, a special edition as part of the 2019 Coventry and Warwickshire Business Festival; giving more small businesses the opportunity to meet and connect. Attendees will have the chance to build contacts, share experiences and ideas and boost their own business profile, while enjoying coffee and donuts in this modern and relaxed setting. There will also be an inspiring business showcase of Venture House clients, past and present, to browse as well as a "top tips" session from a guest speaker.
November's Topic: Raving Fan Formula- Top tips on how to grow a list of raving fans
Discover all you need to know to grow an email list of raving fans and make a name for yourself online. Even if you're brand new to business, have a tiny list or zero followers.
In five steps you will learn:
• How to share insane amounts of value with subscribers, turn them into raving fans and make sales fast (even from a tiny or no list)
• Top tips for growing your list at warp speed!
• How to become an authority people want to follow.

Speaker: Rachael Watt, Advisor to the Business Experts
Biog: Rachael Watt is an award-winning marketer, author, international speaker, and strategic business and life advisor. Backed by over 20 years in marketing and business development across numerous service industries, plus an array of qualifications in marketing, mindset mastery and business, Rachael motivates and inspires from the heart, yet isn't afraid to tell it like it is. She is dedicated to giving you the skills, confidence and roadmap you need to create a business and life you love on your terms.
As well as having its core of regular attendees, Donut Time is also an ideal event for people who are new to networking or who are in the fledgling stages of setting up their business. A warm welcome is always guaranteed and no-one ever leaves without having made some new friends and useful contacts!
This informal event is aimed at small and micro businesses, soletraders and budding entrepreneurs, although all business types and sizes are most welcome.
This free event is sponsored by Stratford-on-Avon District Council. Coffee, donuts and free parking are provided for a donation.
November donations: Children in Need.
The Venture House team and its partners look forward to welcoming you and will be on hand should you wish to find out more about the support that's available to help develop you and your business.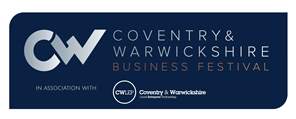 Please note, photographs & video footage may be taken at this event for the purposes of posting to social media or use in other promotional activities. If you have any concerns about this, please speak to a member of the Venture House team on the day.