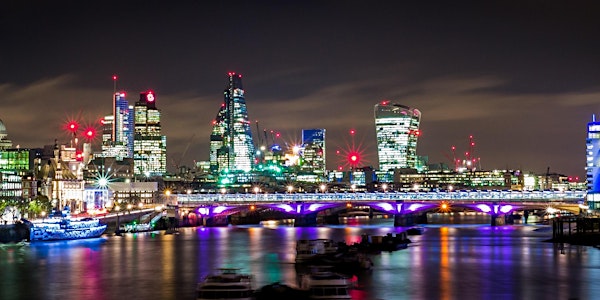 Megachurches and Social Engagement in London Day Conference
Location
Education Centre, Royal Geographical Society
London
SW7 2AR
United Kingdom
Description
The Department of Theology and Religion at the University of Birmingham invites you to join the AHRC funded Megachurches and Social Engagement in London project team for this unique day conference based on the project's findings.
Pentecostal, Charismatic and Evangelical churches are amongst the fastest growing in the UK and are increasingly active in terms of social engagement. Contemporary political and economic circumstances have also given rise to renewed interest in churches' roles in meeting social needs. This calls for better understanding, not just of what churches are doing, but of why and how they are doing it.
The AHRC funded Megachurches and Social Engagement in London project brought together researchers from theology, sociology, anthropology and social policy to explore how five of London's largest churches conceive of and put into practice their relationships with wider society. Focusing on these churches' corporate activities, in-depth qualitative research has generated a rich body of evidence covering fields ranging from youth services, mental health and homelessness, to debt counselling, human trafficking, relationships and unemployment.
Geared towards an inter-disciplinary academic audience, the conference will highlight key empirical findings from this three year project and discuss their theoretical and policy implications. Those with an interest in research on faith and society from outside the higher education sector are welcome to attend.
An introductory keynote by Professor Grace Davie will set the backdrop for a series of three papers by the project team: Dr Andrew Davies, Dr Mark Cartledge, Dr Sophie Bremner, Dr Sarah Dunlop and Dr Heather Buckingham. Responses will be given by an expert panel including Dr Abby Day, Bishop Dr Joe Aldred, and Professor Sebastian Kim, and there will be opportunities for discussion throughout the day.
Provisional programme:
10:00 - Arrivals, coffee, registration
10:30 - Welcome and introduction
10:50 - Keynote presentation from Professor Grace Davie
11:15 - Black Majority Megachurches in London: aspiring to engender change, Dr Sophie Bremner
11:45 - Q&A
11:55 - Transforming Society… one person at a time, Dr Sarah Dunlop
12:25 - Q&A
12.35 - Lunch
13:20 - Alternative public theologies and their implications for social policy and practice, Professor Mark Cartledge and Dr Heather Buckingham
13:50 - Q&A
14:00 - Panel responses
15:00 - Plenary discussion
15:30 - Close and refreshments
A limited number of travel bursaries are available for PhD students coming from outside the London area. To apply, please register for the conference as normal via this page, and send an email to Tamsin Cross (t.j.l.cross@bham.ac.uk) including your name, institution, supervisor's name, where you'll be travelling from, and 100-150 words describing your research and how it relates to the conference theme. Please note that the bursaries will be allocated to suitable applicants on a first come first served basis.