Description
We are closing our residency at Guest Projects with a Mehfil - a gathering of kindred spirits, coming togther for an evening of music, poetry and entertainment to fill their lives with pleasure and beauty.
Please join us for Mehfil-e-Manifesting the Unseen - on 15th December, from 6:30pm for a night of art, poetry and celebration.
As well as your final chance to see the exhibition you will have the pleasure of hearing from 10 amazing Muslim Women poets, commissioned to create new work that responds to, or is inspired by, artwork from our exhibiting artists. Each poet will also be performing some of their other work on the night.
Please note that this event is FREE. To manage numbers we are charging a £10 deposit to reserve your place; those who attend will be refunded the £10 fee (unless you are able to donate it towards covering our costs). Manifesting the Unseen has been able to provide our events for free thanks to a grant from the Arts Council and the generous supporters of our crowdfunding campaign (thank you all for supporting us).
We have also produced a (very!) gorgeous limited edition special publication that features all the commissioned poems and their corresponding artworks. The book will be available to purchase on the night for £25. We also have some available for pre-order at the discounted price of £20. If you donate £20 when purchasing your free ticket we will reserve you a copy. Only 15 are available at this discounted price so get them early to avoid disappointment.
Food and drinks will also be available to buy on the night.
The night will be hosted by the wonderful Najwa Umran (Female Muslim Creatives) and will feature Amaal Said, Muneera Pilgrim, Sukina Pilgrim, Oshanti Ahmed, Amina Jama, Nazia Mirza, Rakaya Esime, Aliyah Hasinah, Saraiyah Bah and Suhaiymah Manzoor Khan.
We look forward to a beautiful night, and can't wait to see you there.
For more information about poets & please see - https://www.manifestingtheunseen.com/poets/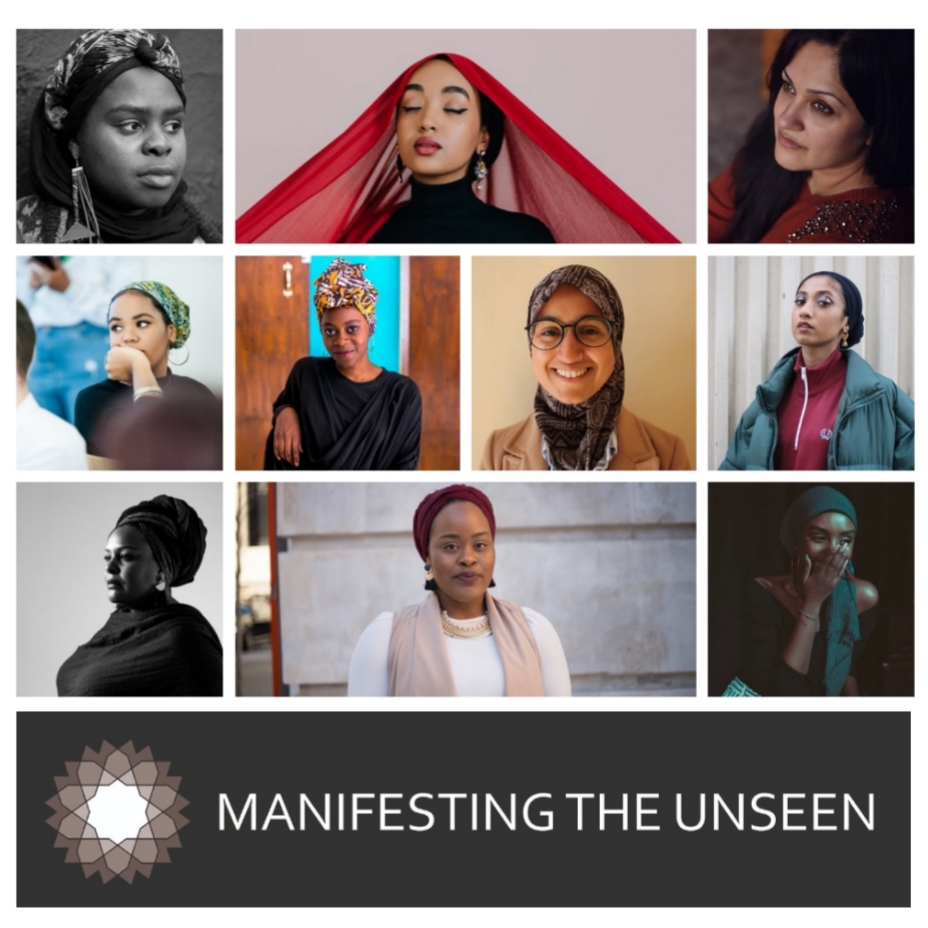 Najwa Umran - Our event is being hosted by the wonderful Najwa Umran (FMC). Najwa is a 20 year old Eritrean-British poet and creative from London. Umran directs arts organisation Female Muslim Creatives which seeks to support muslim women artists. Away from this, Umran is passionate about all things self love and helping people actualise their creative goals. For more info click here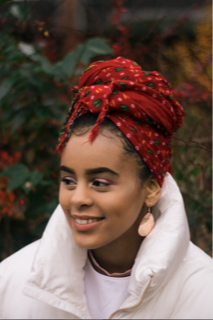 *We hope to seat everyone but space is limited and we would rather you get in than not. This may mean you might not get a seat but feel free to bring a cushion with you.
**This event was co-produced by one of our fab artists - Shaheen Kasmani