Description
Join Wiltshire Pension Fund for the annual Member Conference that is held in the Civic Centre, Trowbridge. This half day event will provide an update on your Local Government Pension Scheme (LGPS) and the ghoulish themes cover how to boost your pension & financial planning for retirement. It is an event not to be missed.
Once you have booked to attend, you will shortly receive a separate email from the team to register on to the seminars that you would like to participate in.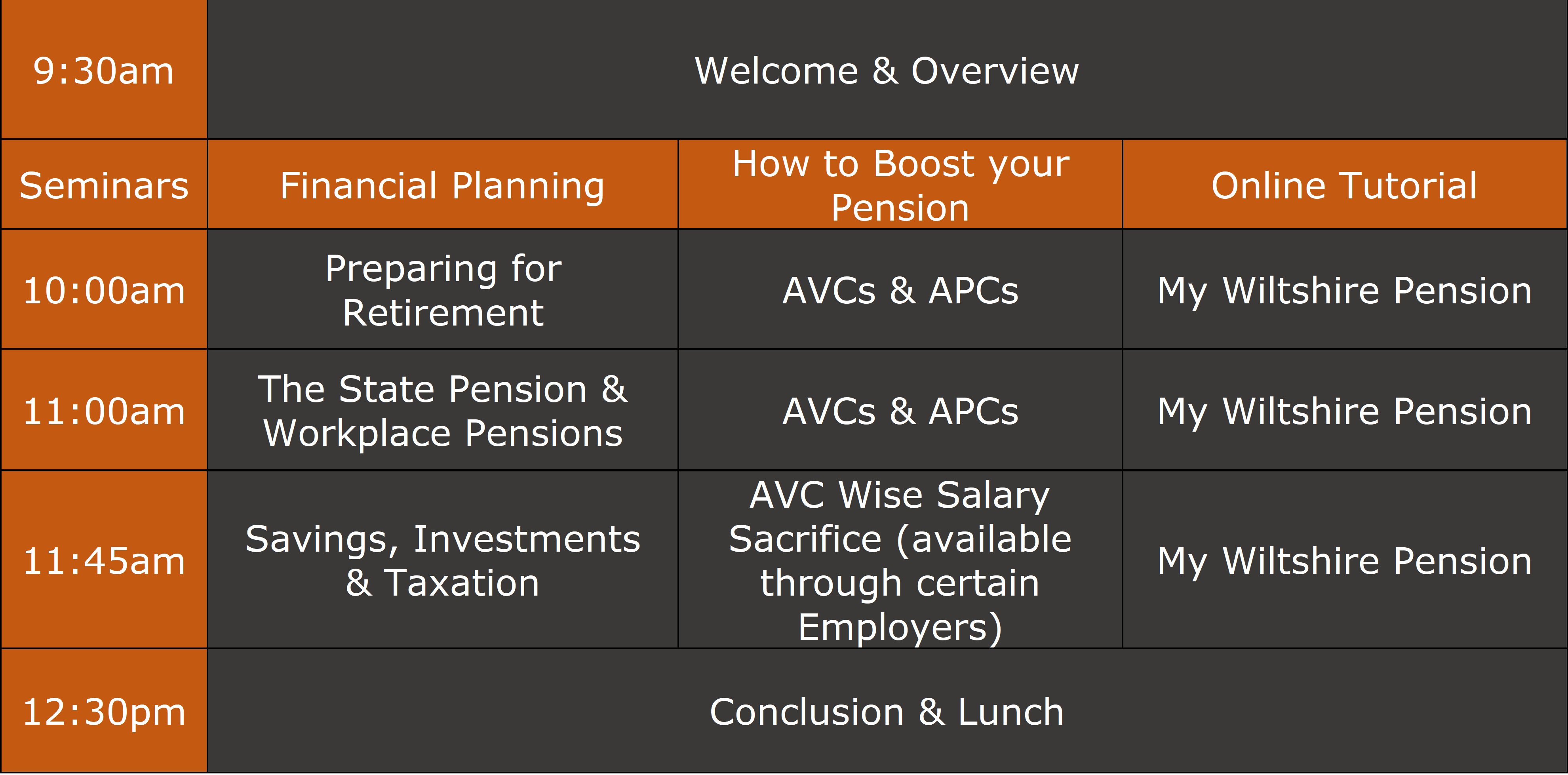 Special guests include Affinity Connect (the leading Public Sector Financial Advisors) & AVC Wise.
Early booking is advised and is strictly Wiltshire Pension Fund members only.
Questions? Contact us at:
pensioncommunications@wiltshire.gov.uk