How can you engage network members through diverse routes of participation? 2 leaders share their challenges and receive live feedback!
About this event
How can you develop and present diverse participation models for network members? How can you ensure member engagement through diverse techniques?
Join us as two network leaders discuss their challenges in addressing these questions – and receive live feedback on how to address this challenge from an expert panel. You as an audience member will also be invited to provide feedback – leaving a plethora of ideas and suggestions for anyone facing this issue!
Network Leaders
Nicole Watson: Account Manager in Experiential Education. Director of Institutional Relations, GVI, Kadar Asmal Alumni
Marta Kanarkiewicz: Network Coordinator, MitOst
Advice Panel
Laura Winn: Head of School of System Change, School of System Change
Kennedy Miruka: Director of Alumni Relations, Future First Kenya
Katie Davies: Program Manager, Strategic Network, Ignite Philanthropy
Who is this event for?
Leaders, coordinators, and weavers of networks and community – and funders – who want to improve their participation and engagement models.
What can you gain by joining?
A comprehensive list of practical tips and inspirational ideas if you're facing a similar challenge in your work!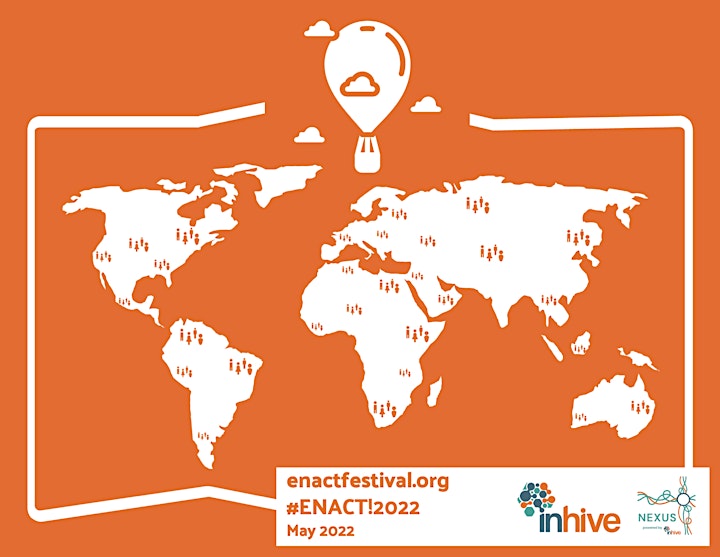 Do you run, support, or engage with a community or network that works to create local and systemic change? Then this festival is for you!
Across the entire month of May 2022, ENACT! will host dozens of online and offline activities that amplify unheard stories, share cutting-edge knowledge and practices, and identify synergies for collaborative action. Through these, our aim is to get people thinking and talking, build connections that spark new collaboration, and raise hope and awareness around what is possible.
Head over to the official festival page for more exciting events!