Sales Have Ended
Registrations are closed
This event is either closed or sold out. If the event is sold out you can add yourself to the waiting list but please feel free to contact us on 01273 719097 or admin@businessinbrighton.org.uk
Sales Have Ended
Registrations are closed
This event is either closed or sold out. If the event is sold out you can add yourself to the waiting list but please feel free to contact us on 01273 719097 or admin@businessinbrighton.org.uk
Description
Guess what we have in store for you this Christmas...
Our annual early Christmas present from Brighton & Hove Chamber of Commerce (in association with Chamber members Cineworld) to say a big thank you to our members – it's been another bumper year
A lavish train ride unfolds into a stylish and suspenseful mystery. From the novel by a truly iconic author, this movie tells of thirteen stranded strangers and one man's race to solve the puzzle before the murderer strikes again.
But he is no ordinary man. At least that's what he thinks. He is most particular about his appearance, his moustache and his boutonnière.
And in case that doesn't give you enough clues, here's another … it's all set on a rather sumptuous train ride through spectacular scenery.
Join Kenneth Branagh, Johnny Depp, Michelle Pfeiffer, Penelope Cruz and Dame Judi Dench (not to mention some of the Chamber Board!) for a pre-Christmas trip to the movies.
Thank you from the Chamber to Cineworld – taking time out of the office can be murder!
With thanks to our event partner: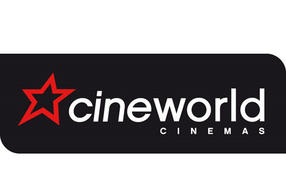 Copy by: Chimera Communications