Members webinar - the 'State of Engagement' with EdelmanENGAGE

Tuesday, 14 April 2015 from 12:30 to 13:30 (BST)
Event Details
In September and October 2014, EdelmanENGAGE conducted an inaugural study into the state of Employee Engagement. CIPR members and many other professionals across the globe took part. The 566 respondents working in internal communications, HR, employee engagement and corporate communications provided insights from their organisational perspectives.
During this webinar you will hear from Nick Howard, and Dr Andy Brown, the architects of this study, to learn about the key findings of their research.
Find out:
How are we measuring engagement? We all understand that 'what gets measured, gets managed', but what if our surveys are a case of garbage in and garbage out. What is in a score?

Are we moving towards a more holistic view of engagement? Are employee engagement surveys HR aligned and focussed or are they aligned to business goals? Looking at customers, brand, and objective focused?

The trust gap? While there's greater confidence in the process of employee engagement surveys in recent years, what's the level of trust that there will be a follow through to make improvements based on the employee engagement survey results?

What are the engagement priorities? From development through to leadership what are the priorities for organisations across the globe to help them improve their employee engagement levels?

What are the barriers to a greater understanding of the link between engagement and organisational performance? We know anecdotally that employee engagement helps to drive performance, but how and how can we get managers to understand that link and buy into employee engagement as an ethos to support business strategy and improve performance?
This webinar is on the same day that EdelmanENGAGE publishes its 'State of Engagement' report, so hear the results here, get to ask questions and get a copy of the report when you sign up for this webinar.
This research into global employee engagement best practices covers 566 companies around the world, with respondents working in internal communications, HR and corporate communications. 
The research highlights the ways in which companies define and measure employee engagement, as well as their engagement challenges and priorities. In particular, it demonstrates that many companies are failing to link employee engagement to their business strategy, brand promise and customer experience.
Free and exclusive webinar for CIPR Members

As part of your membership we work to provide you with valuable tools and insights to support you in your careers. This is a free and exclusive webinar for CIPR members. Please make sure you provide your membership number so we can verify your membership. Once verified and the webinar has been set up you will receive a link and instructions to view the live webinar. You will also be able to put questions to Nick and Andy. The webinar will be uploaded after the event and available to members to view on demand.
Book early
Spaces are limited, so book your place early to avoid disappointment. And if you cannot join us on the day, please let us know so we can release your space to another CIPR member. Remember you can always view the webinar on demand after the event as a CIPR member.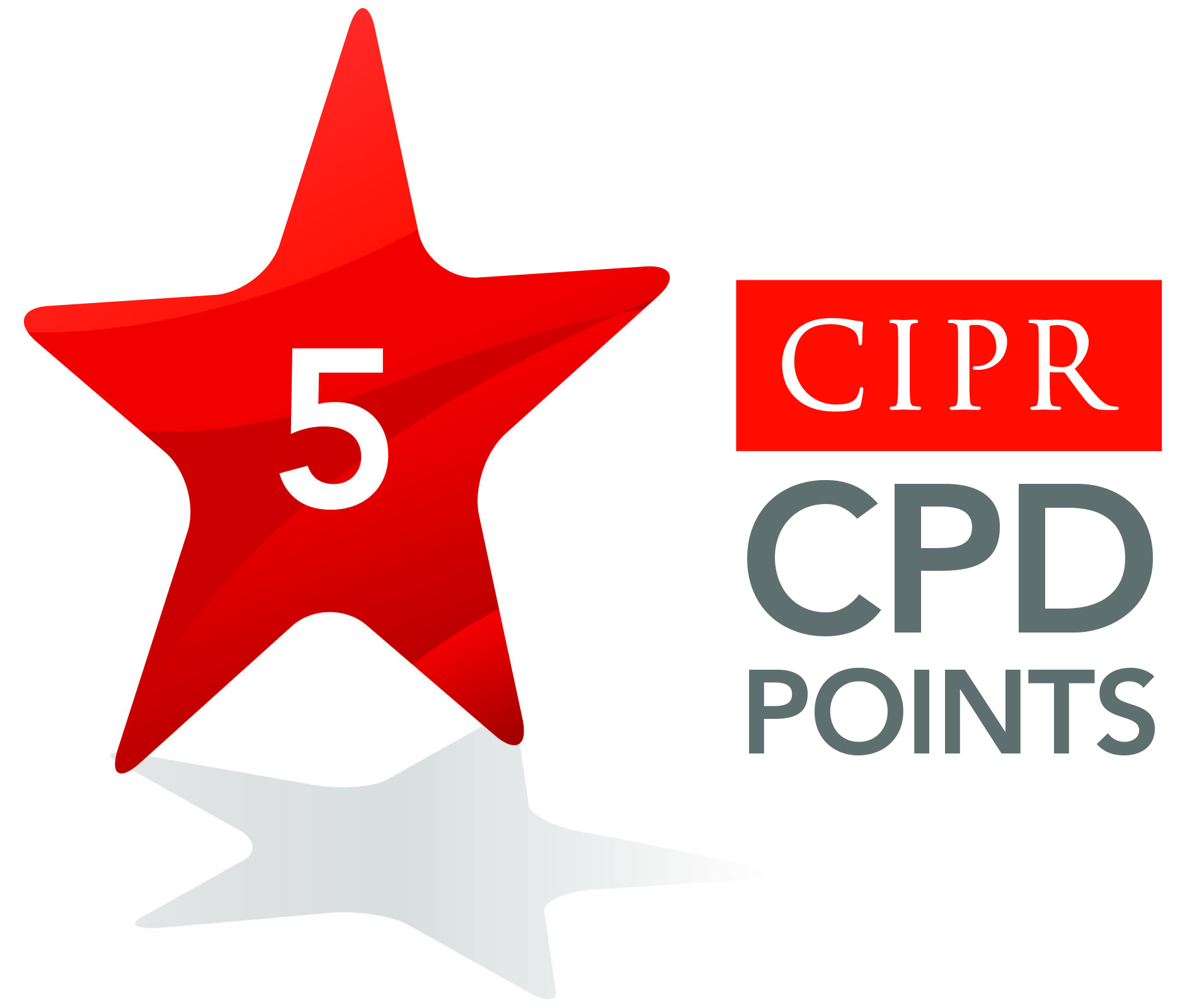 Get accredited with CIPR

Joining this webinar will give you 5 CPD points to help you on your path to attaining or retaining your accredited practitioner status. Log your CPD here.
Do you have questions about Members webinar - the 'State of Engagement' with EdelmanENGAGE?
Contact CIPR Inside
Organiser
CIPR Inside is the specialist group of the Chartered Institute for Public Relations. The group is for internal communication and employee engagement professionals. As part of the only chartered organisation for communications professionals we benefit from the knowledge, support and training that that organisation provides. It connects internal and external communication, in line with the belief that communication should be integrated and joined up.
Raising professional standards and sharing best practice is a core aim of the group and institute. When joining the CIPR you can select to join the CIPR Inside group. As a member you get special rates for events, training and workshops, to help you continue your professional development throughout your career. Professionalism and current knowledge are critical to delivering excellent and strategic communications.
Our members have access to the knowledge, support and training that being part of a chartered organisation brings.
We follow the CIPR terms and conditions which you can read here http://www.cipr.co.uk/terms When making a booking you are accepting these terms and conditions.
We do not provide refunds in the week before the event.