Event Information
Location
Trinity Buoy Wharf
64 Orchard Place
London
E14 0JY
United Kingdom
Description
It says sold out?

This just means that the headsests for these set times have been reserved.
STILL COME.
People will change their mind at the last minute so places will become available - keep checking back here. And remember, you will be able to download the walk onto your phone when you arrive so you can do it in your own time too. We have headphones.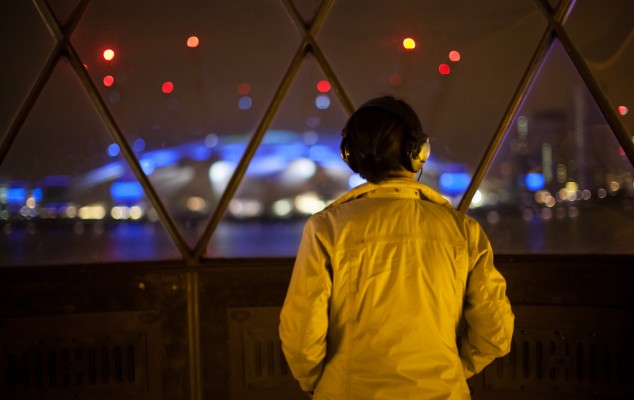 Have you ever stood in front of a shipping container studio right opposite the O2? Do you think you know where alternative London is?
ScreenDeep producers are launching a new listening experience, "Memento: Trinity Buoy Wharf", on Wednesday 25th of November 2015. Part of a series, this audio guide lasting an hour, merges entertainment and social commentary with interview soundbites from artists, heritage experts and locals.
With a full moon and high tides, November 25th marks the perfect opportunity for a launch night, with a performer taking a select few through darkened corners to enhance the experience.
Trinity Buoy Wharf invites the public to this free event to explore the site where cherry pickers sit alongside artists' studios and where London's only Lighthouse shines over a 1940s diner.
The free walks last for 1hr, make sure you

register because space and headphones are limited!


Walks start at 7pm/ 8pm/ 9pm.

Speak to artist Jem Finer,

Longplayer

creator at the Lighthouse between 7pm and 8pm

Eat out at

Fat Boy's Diner

and the

Bow Creek Café

with live music acts between 6pm and 11pm

Talk to artists in their studios and see projections at the Electrician's Shop between 6.30pm and 10.30pm
How to get to Trinity Buoy Wharf:

Bus:
Number 277, alighting at the Town Hall on the north side of East India (DLR) station.
DLR:
To East India, followed by a 10 minute walk. Please do not walk over the footbridge at the station, instead use the stairs to the south exit opposite Nisa Convenience Store. Outside of the station turn left and follow the blue signs marked either Trinity Buoy Wharf or the Bird Sanctuary.
Boat:
A designated boat service called the Predator runs from the O2 QEII Pier to Trinity Buoy Wharf Jubilee Pier. The service is £2 each way and operates Monday to Friday from 5am - 7pm (does not operate between 11am and 11.30am). Please call them upon arrival to either pier on 07947 637 925.
Car:
Follow signs to Leamouth on the A13 or from Aspen Way. At the Leamouth roundabout (Esso Petrol Station), take the Lower Lea Crossing exit. Almost immediately, go left after the bridge. At the T-junction turn right onto Orchard Place and follow the road round to Trinity Buoy Wharf. Parking is available on site.
Produced by

Funded by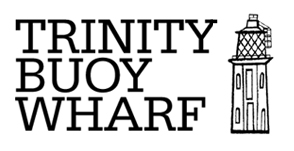 Date and time
Location
Trinity Buoy Wharf
64 Orchard Place
London
E14 0JY
United Kingdom