Description
Beckenham Theatre presents
Memories of the Musicals
Devised and Directed by Fiona Vail
Performance Dates:
Wednesday, 17th – Saturday, 20th July 2019, 8pm
Cast

Louise Garraway
Jessica Vautier
Fifi Benham
Rosie Rutherford
Geraldine O'Connell
Anyone can attend performances at Beckenham Theatre but only members can take part onstage or backstage. Be first to find out more about this production – become a member of Beckenham Theatre for just £25 a year!
Tickets are £10.00 plus booking & transaction fee on Eventbrite. Please note that lower priced member tickets and concession discounts are only available by telephoning Box Office directly on 07500 908331.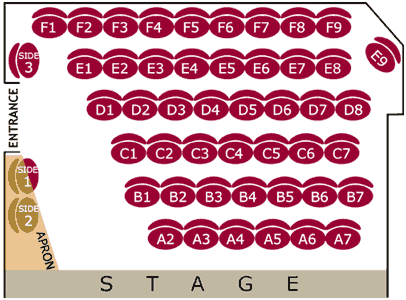 Organiser of Memories of the Musicals
For 70 years, the smallest theatre in the UK has proudly served, involved and delighted the local community with drama, education and a wonderful night out. If you haven't visited us before, please come along to 'that funny old house on the corner of Bromley Road' and find out why everyone who walks in falls in love with the place!