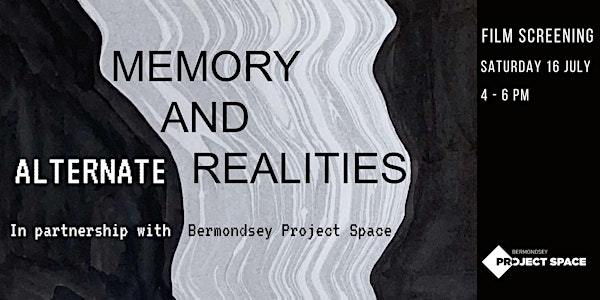 MEMORY AND ALTERNATE REALITIES: Film Screening + Q&A:
Location
Bermondsey Project Space
185 Bermondsey Street
#183
London
SE1 3UW
United Kingdom
A showcase of short films and sound pieces exploring the theme 'Memory and Alternate Realities', presented by graduates of UCA Farnham
About this event
Come along to Bermondsey Project Space and enjoy a collection of both experimental and narrative driven films and sound pieces following the theme 'Memory and Alternate Realities'.
Featuring emerging filmmakers and graduates from The University for The Creative Arts in Farnham, past and present.
The screening will be followed by a talk and Q&A with the creative teams
Doors 4pm
Film Screeing: 4.30 - 5.15pm
Talk + Q&A: 5.15 - 6pm
1. Isaac Perkins- 'Meditations through time' 3:27 SOUND PIECE
This immersive piece represents a hypothetical headspace without humancentric thought. The work places emphasis on the complex narrative and role fungi plays in our everyday life without our knowledge, highlighting that perhaps these meditative headspaces are the closest we can get to the 'fungal headspace'. I wanted to create parallels in the sound and imagery, creating comparisons between fungal behaviour and the human mind.
2. Ellie and Kaitlan- 'Phantom of You'. 3:30
An experimental animated artist film and sound piece that explores the cessation of brain activity within 7 minutes of dying; particularly delving into memories. Within these 7 minutes, the protagonist enters a state of limbo as a phantom, where they search for memories that made up their existence. This appears in the form of a constructed, detailed universe consisting of two worlds; the above world and the world below, where they collide with other people's memories. The journey begs the question, who are you without your memories?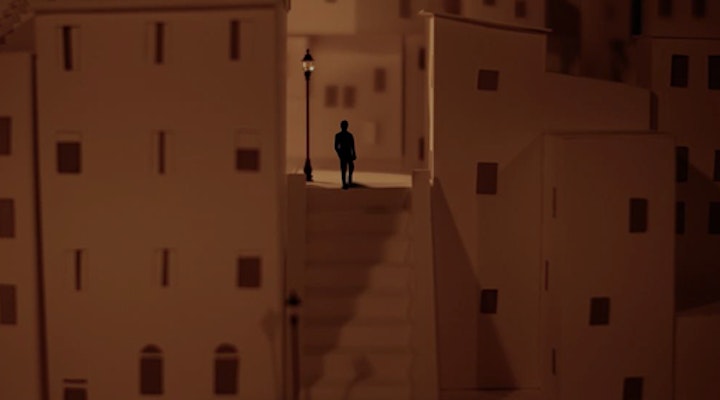 3. Ryan McDermott- 'Station Service'. 4:49
"In a dystopian future, where humanity has brought around its own, a jolly robot goes about his daily tasks at a petrol station, oblivious to his apocalyptic situation".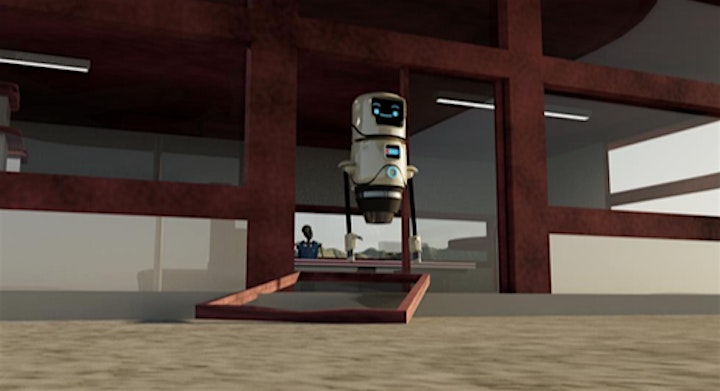 4. Gianni Morreale- 'Solitary' 3:00
During my time at university, specifically at the end of my second year, I was tasked to create a 3-minute project on my time (memory) of the first weeks of isolation. Isolation was a smudge in time. Each day blended into one giant compound which was the first two weeks of isolation. It was then that I decided to try and recreate this in a 3-minute experimental film. The film was shot on an old digital camera from the 2000s since this was all the equipment I had on hand. Therefore, I had to get creative with the shots and the edit.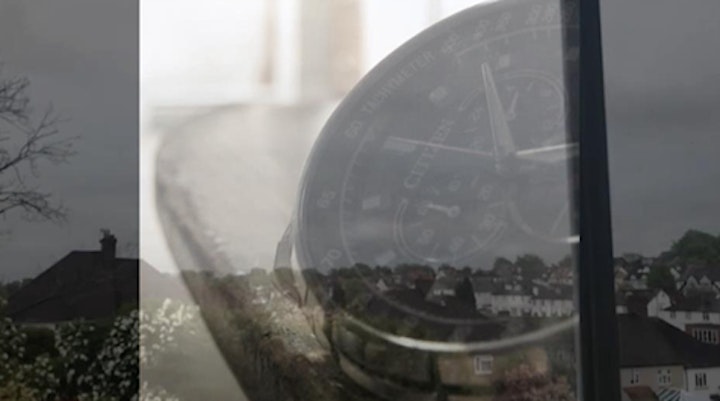 5. Victoria Macleod- 'Reminiscence' 3:17
Reminiscence is a projection-mapping wire sculpture installation which explores the concept of transhuman perspective and uses wire puppetry to symbolise the unknown: consciousness, which has been fossilised as a part of our next technological era. Silver wire, synonymous with technology, remains as a skeleton; the infrastructure of both humans and machines, passing information in this continuous network. A network that has advanced to preserve data (or) the consciousness of each human. As our consciousness or 'soul' is such an abstract concept, Plato's 'cave shadows' glimpse flickers of memory and life inside the fossilised remains.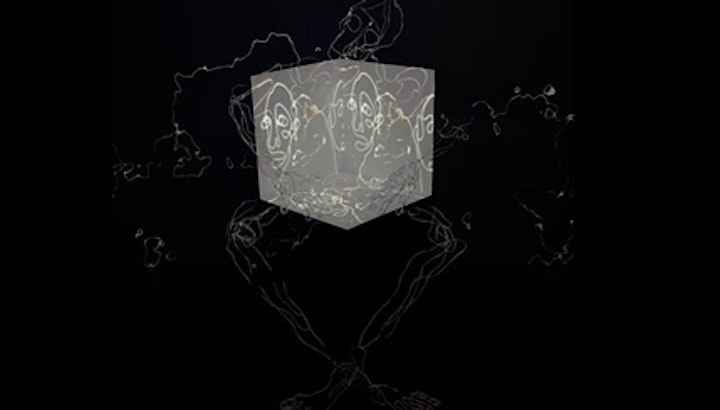 6. Liucija Vaisiūnaitė- '2009 January 19th' 3:25
"The storyline is about a girl getting into a car accident. It is an experimental documentary short animation based on an event from my childhood".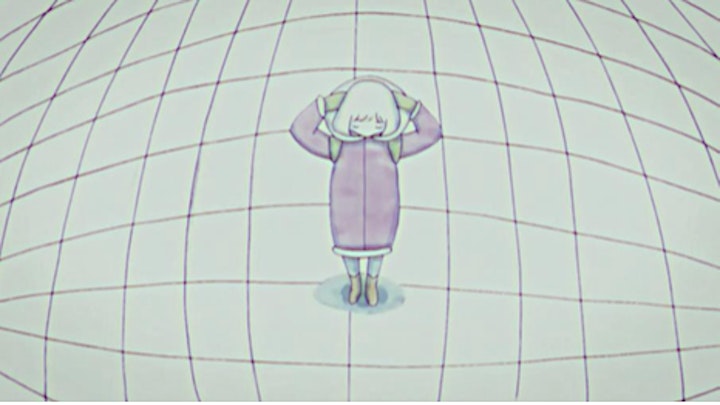 7. Izzy Battley - 'Unnamed' 1:42
Shot in the Pentlands Hills, Scotland, as part of a series of films born from site visits documenting local landscapes, influenced by a rich tradition of artist filmmakers. Encountering by chance this artificial ski slope, its presence disrupts preconceptions of the 'untouched natural beauty' of the Pentlands, and yet the ski lift becomes another part of the ongoing cycles of this environment. Abstracted from the histories and functions of the site, the lens imbues the physical elements of these spaces with a kind of sentience, perhaps imagining these landscapes in a post-apocalyptic future. My work strikes harmonies and dissonances within these environments as I discover emerging themes of memory, spirituality, and comparisons to cycles of life, death and the afterlife.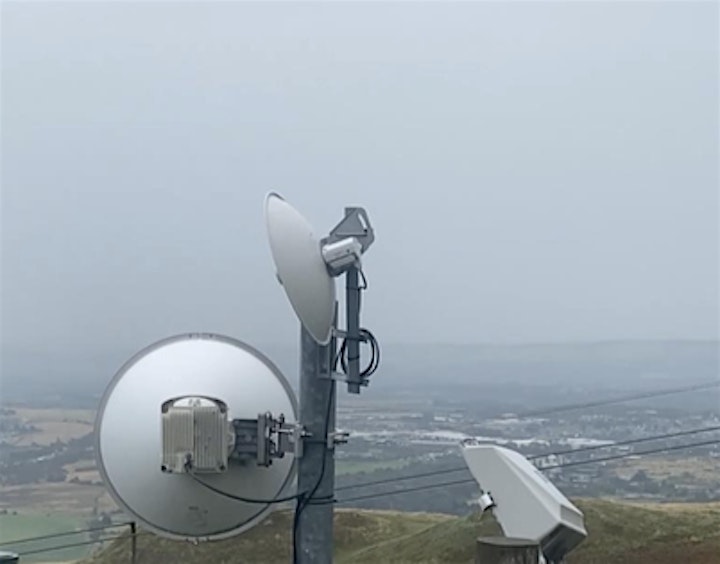 8. AlyaKautsaranti-'WitheringandBlooming'5:54
A virtual reality animation that invites the viewers to enter my paintings that explores my relationship with my emotions in the first few months of 2021.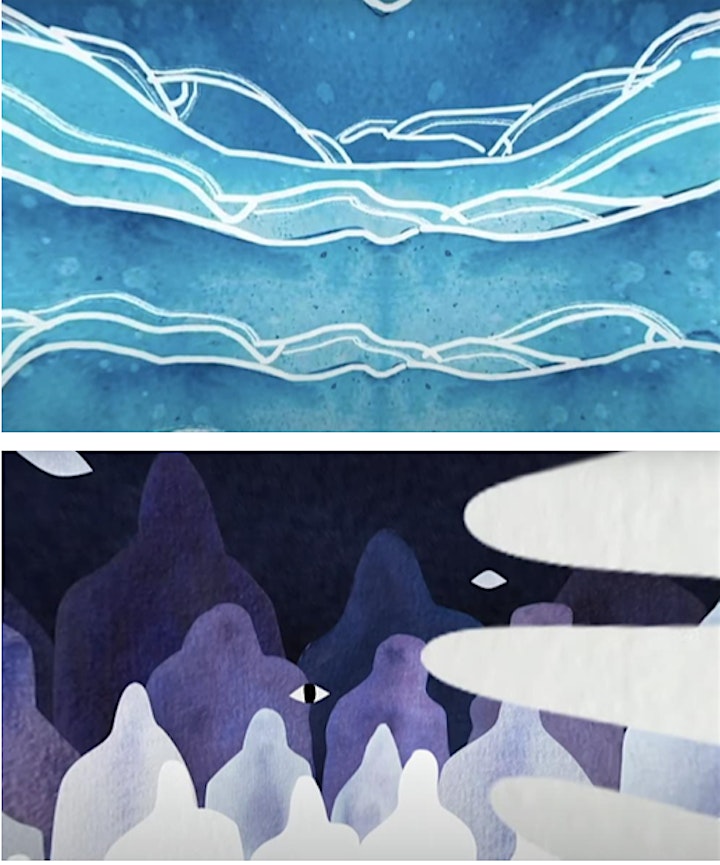 9. Marella Linzaga- 'Pieces'
A love letter to the women before me. Three generations of a maternal family navigate their relationships through sharing their experiences; highlighting how migration and distance affect family dynamics, the daily sacrifices of mothers, and how human relationships are a series of transactional processes in which we exchange a piece of ourselves to those we encounter.'Pieces' is an experimental documentary that compiles distant memories of the past into the present. With the majority of the film largely consisting of archival home videos, this project also seeks to explore the idea of 'self' when part of that identity gradually becomes lost or unseen.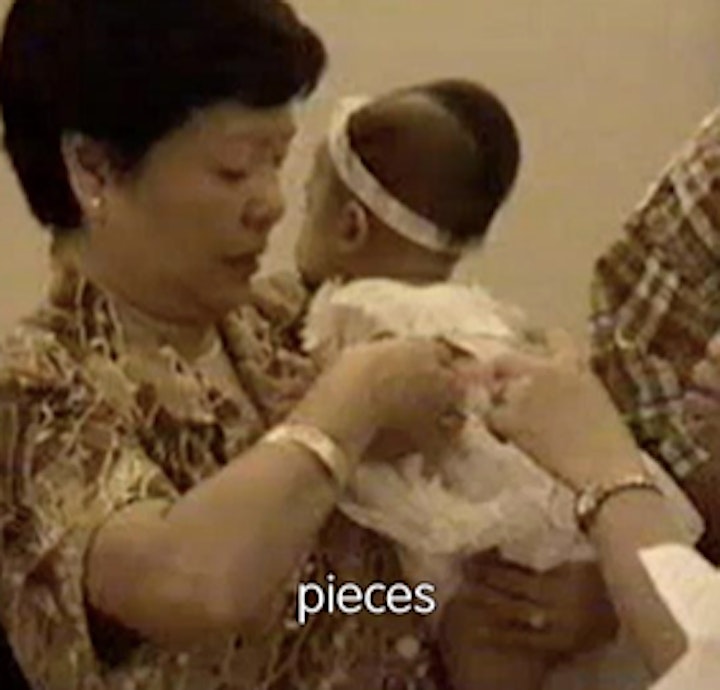 10. Issy Robertson- 'Enter the Ether' (length: 1m 46s played on loop x2 as it's quite interesting and eerie)
As we enter the ether, we become more susceptible to the dystopian landscape we have built ourselves. The essence of humanity is stripped away leaving just our avatars. Our existence is virtual and temporary. This project explores ideas of hyper- capitalism and hype culture within cryptocurrency and non-fungible tokens. It looks at the consequential effects of inequality and exploitation that impact those in marginalised positions, who have bought into this Web3-based system."Enter the Ether" explores ideas of hypercapitalism and hype culture within crypto and NFT's, looking at where exploitation can occur in modern digital art, as well as the wealth disparity it reinforces in real life . The work draws upon criticisms surrounding where we are heading with the development of Web3 based systems and how it is changing the way the parts of society operate.The piece takes on a dystopian narrative with ideas of lost artefacts in a fantasy-based style, giving the impression that these objects have gone to ruin and have been left abandoned in a lost world. The environment is shown to be falling apart and reverting into pixels, suggesting the idea of unsustainability and how easily these crypto structures can collapse.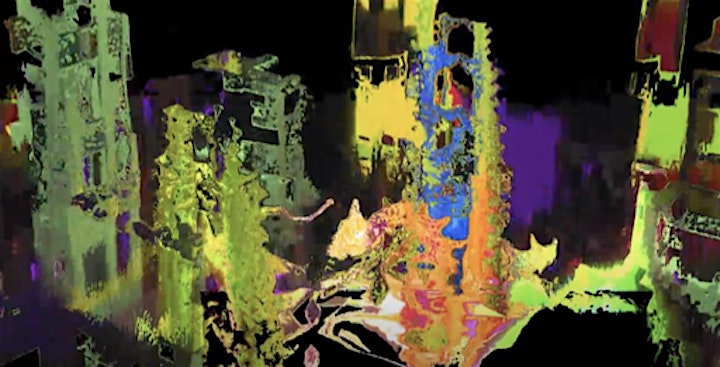 11.Annabel Griffith - 'connections'
A VFX composite dance film exploring the connections humans have with nature and the disconnect that we have with the manmade world through movement and digitally made environments.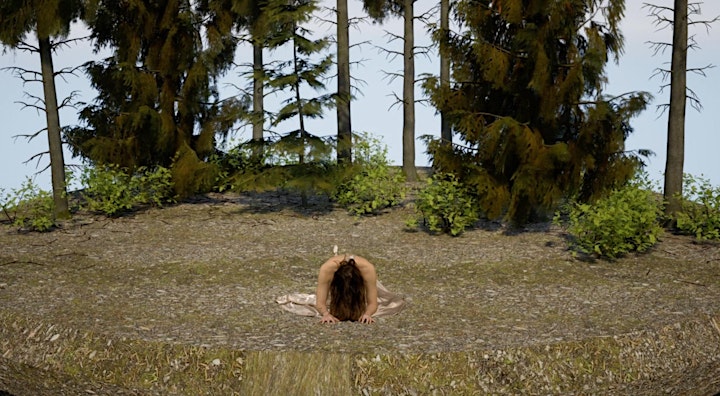 12. Ieva Auscionyte - 'Memories from Siberia' 5:18
An experimental film exploring the memories of two Lithuanian sisters, Ona and Eugenija, who were exiled 74 years ago to the vastness of Siberia - 4,000 kilometres from their beloved home. Their stories, though not recognised by Soviets, will remain as a testimony to their crimes.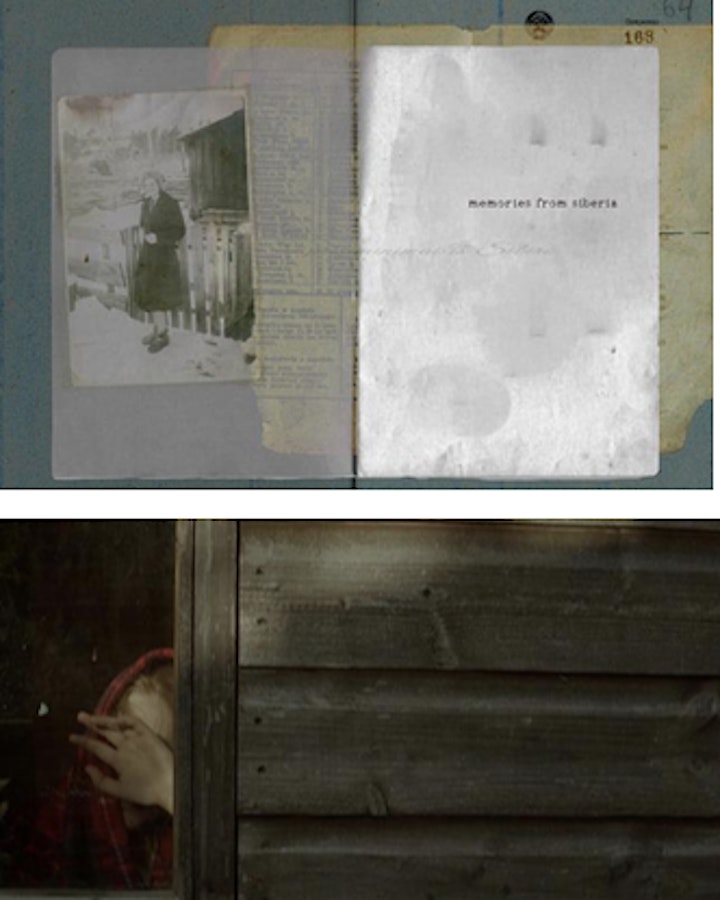 13.George Taylor - 'The Weekly Evolution Hour' 5:30
Film Description: The chaotic multi-period TV show explores the change of technologies and human lifestyle, however, the timeline of this show seems incomprehensible.