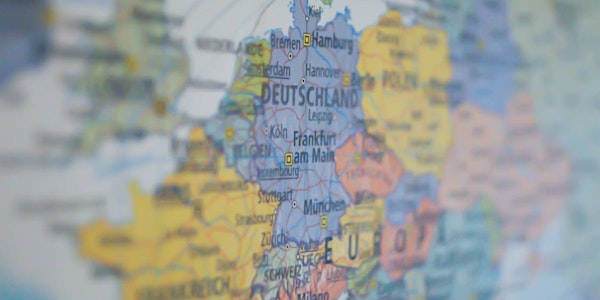 Memory Wars: The Legacies of European Colonialism and Contemporary Politics
The GCfE presents a roundtable discussion on 'Memory Wars: The Legacies of European Colonialism and Contemporary Politics'.
About this event
In this roundtable conversation the Graduate Centre for Europe (GCfE) seeks to explore the ways in which memory is being politicised, mobilised, and even weaponised in current political and public debates surrounding European colonial histories and legacies. Therefore, this roundtable brings together academics from a range of fields to have a discussion on this pertinent topic.
Discussion points may include, but are not limited to:
The mobilisation of colonial histories and legacies in contemporary political debates.
The role of memory in contemporary discourses surrounding colonial histories and legacies.
The position of speech and silence in contemporary public conversations on colonial legacies and histories.
How European countries address their colonial pasts and how such histories shape the present.
Speakers:
Dr Itay Lotem is a lecturer in French Studies at the University of Westminster. His research focuses on the memory of colonialism in Britain and France. It examines the ways colonial history has been mobilised in political debates in both countries and in the negotiation of multicultural societies. He is interested in the way activism, politicians, journalists and other actors have contributed to the emergence of memory cultures about colonial history in France and Britain. His book entitled 'The Memory of Colonialism in Britain and France: The Sins of Silence' was published in 2021.
Dr Berny Sèbe is a senior lecturer in colonial and post-colonial studies at the University of Birmingham. His research interests lie mainly in the history of nineteenth and twentieth century European imperialisms, decolonisation and post-colonialism, with particular emphasis on the popular reception of imperialism and Empire-related subjects in the metropolitan centres and the ways in which the colonial past still contributes to shaping the post-colonial present. He has also co-edited 'Echoes of Empire: Memory, Identity and Colonial Legacies' (2015), 'Decolonising Imperial Heroes: Cultural Legacies of the British and French Empires' (2016) and 'Decolonising Europe? Popular Responses to the End of Empire' (2020).
Dr Sara Mechkarini recently completed her PhD at the University of Birmingham. The title of her thesis is 'Alienation of the Educated in Francophone and Anglophone African Literature' focusing on the alienating effects of colonial education on native populations.
Dr Simon Jackson is a lecturer in modern Middle Eastern history at the University of Birmingham. His research focuses on the discourse and politics of economic development in the French League of Nations Mandate in Syria and Lebanon, on the history of Fordism in the post-Ottoman Middle East, and on the global history of colonial commodities and natural resources.
Chairs: Franziska Wolf and Frankie Morgan