Description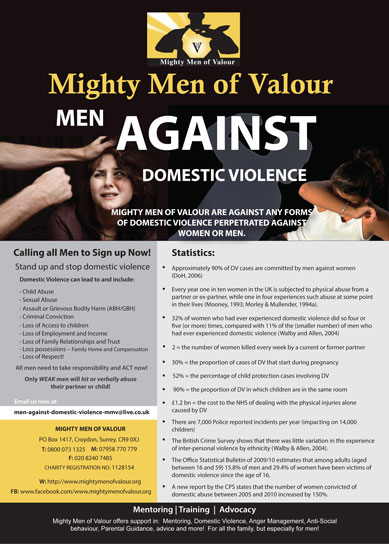 Host: Mr Steve Reed OBE MP
Title: Men Against Domestic Violence and Pornography
"Is Pornography a Moral, Social, Economic or Legal issue?"
"What are the affects of Pornography on our children and adults?"
Domestic Violence can lead to and include:
Child Abuse

Sexual Abuse

Assault or Grievous Bodily Harm (ABH/GBH)

Criminal Conviction

Loss of Access to children

Loss of Employment and Income

Loss of Family Relationships and Trust

Loss possessions – Family Home and Compensation

Loss of Respect!
Calling all men to sign up and take action now!
We want every man to sign up and stop Domestic Violence.
Do only WEAK men will hit or verbally abuse their partner or child?