Description
Men and Women in Christ

Saturday 14 March 2020, 10-4pm
Moorlands College, Christchurch Campus, BH23 7AT


---

Is the discussion on the role of men and women a big issue for you or your church? Andrew Bartlett's book brings fresh insight to an issue that continues to create debate. We are aiming for a day that generates more light and less heat.

In his book, Men and Women in Christ, Andrew Bartlett QC draws on his theological learning and his skills as a judge and arbitrator to offer an even-handed assessment of the debate. During this special day conference, we'll hear from the author Andrew Bartlett QC and our BA Course Leader, Dr Helen Morris with their fresh insight from key biblical texts. Our aim is to move beyond complementarian and egalitarian labels, and seek to progress towards healing the division.


---
Reviews
"Books on this topics can be often be accompanied by the sound of an author steadily grinding an axe in the background. This work is refreshingly different. Meticulous research, careful argument, objective assessment and judicious evaluation make this a significant scholarly contribution to the discussion on the role of men and women in Christ's church." – Ian Coffey Vice Principal (Strategy) at Moorlands College
"An important contribution to a debate on which all sides need to listen carefully to each other with humility and a shared commitment to Scripture." – Peter Baker, Senior Minister, Lansdowne Church, Bournemouth.
"I predict this will become THE textbook used in colleges and seminaries that want to discuss women in ministry afresh. He provides both sides, cuts through nonsense, and works his way to reasonable, sound conclusions."
– Scot McKnight Professor of New Testament, Northern Baptist Theological Seminary.


---

Price
Join us for just £10 including a buffet lunch. If you have any dietary requirements, please state on the booking form.


---

More about Andrew Bartlett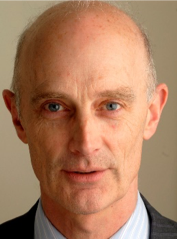 Andrew Bartlett, Author of Men and Women in Christ: Fresh Light from the Biblical Texts (IVP, 2019).
After obtaining his law degree at Oxford, Andrew Bartlett QC practised as a barrister for more than 40 years. He has served as a deputy High Court Judge and in other part time judicial positions in the UK. His work is now mainly as an international arbitrator, resolving commercial disputes with a multinational flavour in various countries in Europe, Asia, Africa, Australasia and North America, with a particular focus on the Middle East and Far East.
He grew up in a non-Christian home but became a Christian believer when still a teenager. He has a BA in Theology (University of Gloucestershire; first class honours and Bible Society prize). He has served in various churches for many years as an elder or churchwarden.


---