About this Event
MENO CHAT PETERBOROUGH
Support for Women going through their Menopause Transition
Are you struggling with hot flushes, night sweats, brain fog and memory problems as you head towards menopause?
Do you feel that there's just a lack of information and support out there?
Menopause can feel like a very lonely place as all women experience theirs in their own unique way.
Having the support of others going through it too can help take away some of the worry and confusion.
Join me at Meno-Chat in Peterborough for a relaxed morning sharing stories and support with other women just like you.
Hosted at the Cambridgeshire Wellness Clinic in Werrington, Peterborough, here's what you can expect on the day.
This month our guest speaker is Lesley Edwards who will be talking to us about how hypnotherapy can help to manage menopausal symptoms. Lesley will also be sharing some self-hypnosis relaxation techniques with us to help with hot flushes and anxiety. See Lesley's bio below.
The agenda for the day looks something like this...
10.00 Meet and greet with tea and cake (well there has to be cake right?!!)
10.30 Twenty minute talk by Lesley followed by Q&A
11.00 More tea (and more cake!) and a chance to share experiences, stories and make new friends.
The meet ups are intended to be educational but informal. A safe space where you can learn and share, and gain the much needed support many of us need as we transition through menopause.
You will be asked to pay £5.50 on the day to cover the cost of refreshments, cake and room hire. Card payments can be accepted.
Places are limited and booking is advised.
Look forward to meeting you
Bev Thorogood
Meet Lesley Edwards
Clinical Hypnotherapist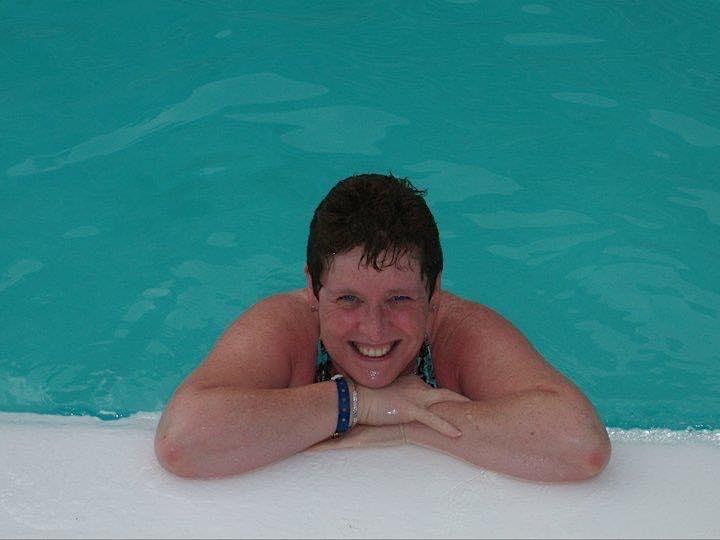 My name is Lesley Edwards and I run Calmer Life Hypnotherapy, based in Werrington at the Cambridgeshire Wellness Clinic and also at my home.
I have a background in dental nursing- when I started working in a surgery my mum laughed as I was the most dreadful patient myself!- but I was always very keen to ensure that patients had the best possible experience- very simple things such as holding someone's hand or just talking to them calmly.
After moving to Peterborough I became a Samaritans volunteer- which is actually very similar- metaphorically holding their hands and being calm. I was a Samaritan for over 25 years and often considered training to get a counsellor but time/money/ young family got in the way.
Two years ago the daughter of a friend trained to be a Solution Focused Hypnotherapist and it really sparked my interest. I have suffered from anxiety and depression in the past and really wanted to help people. I trained locally in Peterborough with the Clifton Practice which is highly respected and well known and qualified in May 2019.
I work with clients from all walks of life who bring a wide range of issues as well as menopause symptoms - anxiety, depression, relationship breakups and lack of confidence and phobias such as fear of flying or driving, spiders, heights etc.
Hypnotherapy is a non invasive, brain based therapy that focuses on the positives in life and enables clients to live their best life.