Description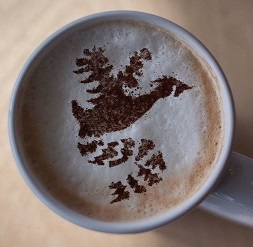 Welcome to Menopause Café Nottingham
We are delighted to invite you to join us for our second Menopause Café Nottingham event!
A Menopause Café is an agenda-free discussion about all aspects of the menopause. It is run on a not-for-profit basis and is free of charge to participants, aside from the purchase of refreshments on the night.
The event is open to people of all genders, ages, walks of life and ethnicity. Come and join our informal discussion about all things perimenopause, menopause and the whole issue of embracing life after menopause. Participants are encouraged to share experiences or just listen and learn from each other in a safe, welcoming and inclusive environment.
Menopause can seem a bit of a taboo subject. Perhaps you haven't had the opportunity to share your thoughts or questions before with like-minded people?
Rachel Weiss started the first Menopause Cafe in Perth, Scotland and since then it has grown exponentially with cafés springing up across the UK.

What happens at a Menopause Café?
Someone will be there to greet you, introduce the principles, and keep the conversation flowing (although we usually find the conversation flows without any help).
There is no speaker or expert, no agenda, no product being sold: just a safe space to have a conversation and the only thing we encourage is talking about the menopause – this might be how it has impacted you or others; how you have coped, what worked for you or just to be better informed before it occurs.
The Menopause Café movements overall aim is 'to increase awareness of the impact of the menopause on those experiencing it and their friends, colleagues and families, so that we can make conscious choices about this third stage of life'.