Kathryn Colas & her team of Certified Executive Menopause Coaches discuss how to manage menopause in the workplace for everyone
About this event
Menopause Through The Looking Glass
In 2012 Kathryn Colas resigned from a senior executive role in hotel management because of an unknown challenge that she was totally unprepared for. Menopause: the debilitating symptoms, lack of awareness and the dense shroud of taboo were totally unexpected and difficult to accept. As someone who had always relied on her inner resilience, perseverance and bounce back approach, Kathryn decided to pursue answers to all of the questions that simply didn't make any sense.
Kathryn began to investigate, starting with a series of why's, including why this natural transition was not on any workplace agenda and why women were simply expected to put up and shut up. Nine years later she is a published author, a highly regarded guest speaker and the founder of a menopause training business, the Kathryn Colas Academy. Join our webinar, bring your questions and be part of the conversation.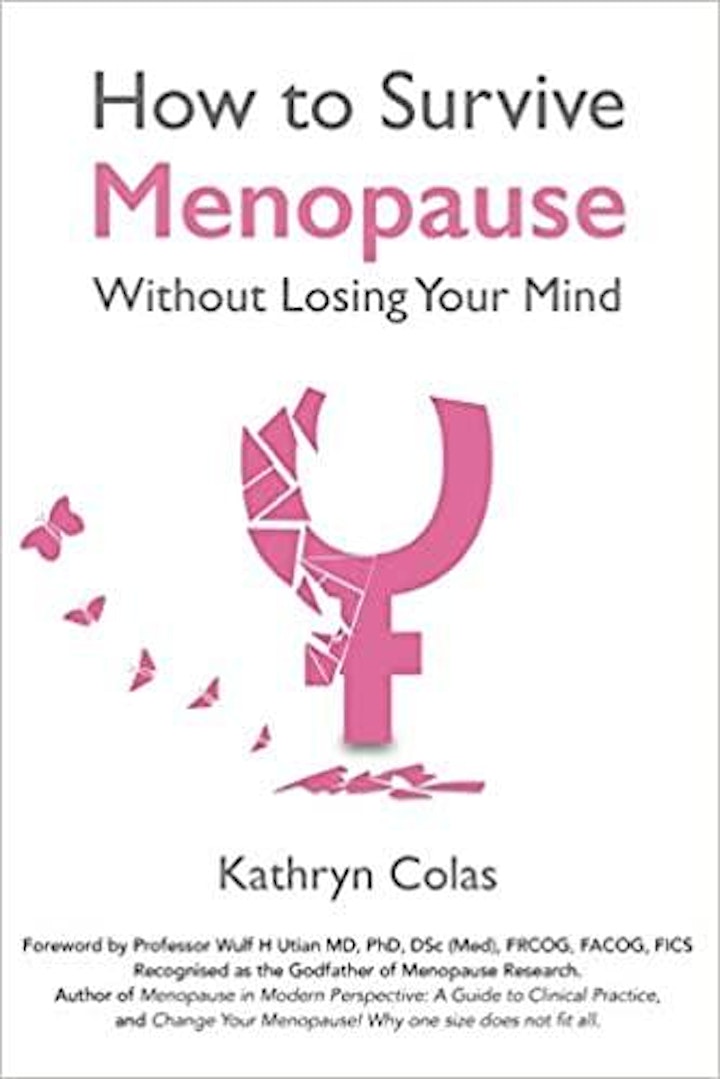 Kathryn's book was published in March 2020 - here are some of the outstanding reviews
5.0 out of 5 stars Reviewed in the United Kingdom on 8 July 2020
"Everything you might possibly want to know and more. Found this book so very helpful and truthful. Like having a wise friend to listen and talk to. Covers absolutely everything you wanted to ask and more. Finally realise I am not going mad!"
"The only book you need to read right now, informative and educational with quirky anecdotes. Loved reading it, will definitely be reading again and probably again. Great as a personal treat."
"As a business psychologist I would like to stress how important this book is for leaders managing women in the corporate world. The lid around issues associated with menopause has finally been lifted and laid bare for all to see in Kathryn's book. As we all live longer (and work longer) businesses are seeking to understand how to attract, enliven, support, manage and retain the female workforce - and those decisions should be made with an awareness of how this phase in life affects women. Don't just read chapter 11 though, read the whole book for better awareness and insights! This is a great "go-to Encyclopaedia" for understanding the Menopause.
"Kathryn draws on her personal experience of an abysmal decade of peri-menopause and menopause symptoms and her husband's experience of her mood swings and anger in a highly personal book. She captures every aspect any woman (or man) could face whilst going through "the change" backed up with medical research and a wealth of references to other books and papers. There is undoubtedly something of benefit for anyone where they themselves or their partner as experience any symptom which might relate to menopausal changes. An easy and worthwhile read."
Organiser of Menopause - Professional Accredited Menopause Training for every business