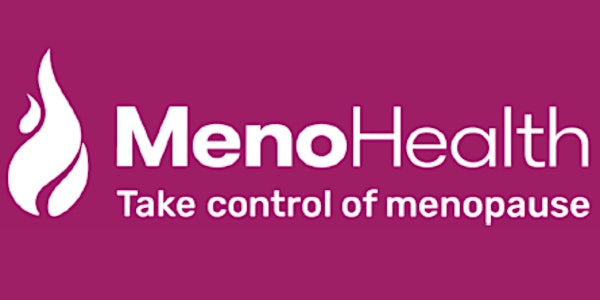 Menopause Support Sessions - Session Two - 'Nutrition'
A programme that gives you the information, support & practical help you need to understand, be prepared for, and take control of menopause.
About this event
This session is open to all those working in health, social care, the voluntary sector or not-for-profit sector in Cambridgeshire and Peterborough.
The Cambridgeshire and Peterborough ICS Staff Support Hub is pleased to be hosting a series of MenoHealth at Work support sessions on menopause.
There are over 30 symptoms of menopause and around 75% of menopausal women experience symptoms, with one third describing them as severe. The MenoHealth sessions share the information you need and ensures everyone gets the support they need to take control of their menopause. Sessions will cover:
Session One - Understanding the menopause
Why it happens, recognising symptoms, what you can do and how to take control of menopause at work and home.
What is perimenopause and menopause and how is it diagnosed.
What are the main symptoms which include vasomotor, physical, hormonal and psychological symptoms (which includes a symptom checker to help you have a good conversation with your GP).
How to get the right help and support to help you take control of your menopause at work and home.
Session Two - Nutrition
Top tips on how to eat well to improve your menopause experience and avoid weight gain.
How to improve your gut health and get all the nutrients you need for optimum health during menopause.
What are the main vitamins and minerals you need through menopause and what should you avoid.
100 calorie healthy snacks to regulate your blood sugar.
Session Three - Staying fit for life
What exercises are best during menopause?
What exercises you need for better heart, bone and mental health along with practical ways to stay active when you have no time of are suffering from menopause fatigue.
How to improve your cardiovascular health and boost your bones to reduce the risk of osteoporosis which affects half of all women over 50
How exercise can improve menopause symptoms such at hot flushes, poor sleep and low mood
Practical ways to stay active when you have no time of are suffering from menopause fatigue.
Each session has time for discussion and Q&As and is followed by a factsheet with helpful information and signposting links for further support.
We would love to see you at every session, however it is not compulsory. Due to the delicate and emotive nature of the topic , we are not able to offer recordings of the events.