Description
Menopause: want to know the facts v myths? Or how to be at your best during menopause and beyond?
Being armed with information and the choices you can make now, rather than later, has to be the best self-care choice you can make today.
Meet and hear from our team of experts. Ask whatever's on your mind!
Why do women experience menopause? When does it happen? What can you do about it if you experience symptoms that get in the way of you enjoying life? Is HRT safe? Is it good for you?
Our associates Fountain Retreats are offering, in the prize Draw during the evening, the chance for you & a friend to WIN a place at one of their amazing Menopause Retreats - worth £400 - and everyone will receive a 25% discount voucher in their goodie bag!
Finish the evening knowing what to do next. Enjoy a glass of wine or two with friends in the stunning Sky Loft, with 360 degree views, and then grab a bag of goodies, or win a prize in our competition.
Invite your friends, invite your daughters and let's make a lovely evening of learning and chatting about menopause and beyond.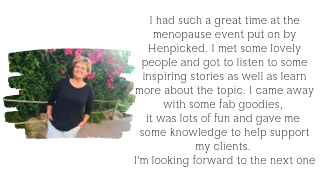 Our experts include:
Dr Joanne Hobson
With over 30 years experience as a GP and British Menopause Society accredited Menopause Expert, having run a menopause clinic in Nottingham for the last 15 years. Find out more about Dr Hobson here.
Deborah Garlick
Founder of Henpicked & Menopause in the Workplace, she has worked with a range of organisations and businesses – UK-wide and international – to take the mystery out of menopause at work and make it easy to introduce the right training, policies and practices. Find out more about Menopause in the Workplace here
Julie Robinson
You may have seen Julie on BBC Breakfast during #BBCMenopause and This Morning Live. Her brilliant new MenoHealth classes are a fabulous combination of menopause education, exercise and fun. You can train for a new career as a MenoHealth leader or join a class. Find out more about MenoHealth here.
Sally Leech
Sally runs The Menopause Club, coaching women face-to-face and online ensuring they feel informed and prepared for their unique journey through the menopause. She is a member of the British Menopause Society and also works as an Associate Trainer with Henpicked - Menopause in the Workplace.
As a qualified Women's Health Coach, with specialist qualification in menopause transition, she has worked with 1000s of women ensuring they have their best journey through the menopause. Find out more about The Menopause Club here
Sarah-Jane Pearson
Clinical Director and Aesthetic Practitioner of S3 Skin & Laser, with 25 years experience in the NHS and private sector.
Sarah Jane has spent the last 10 years working within the Medical Aesthetics arena playing a key role as a consultant in helping other medical practioners establish clinics. She is recognised as an industry expert and a leading clinical product trainer working alongside many of the top medical aesthetics practitioners in the UK.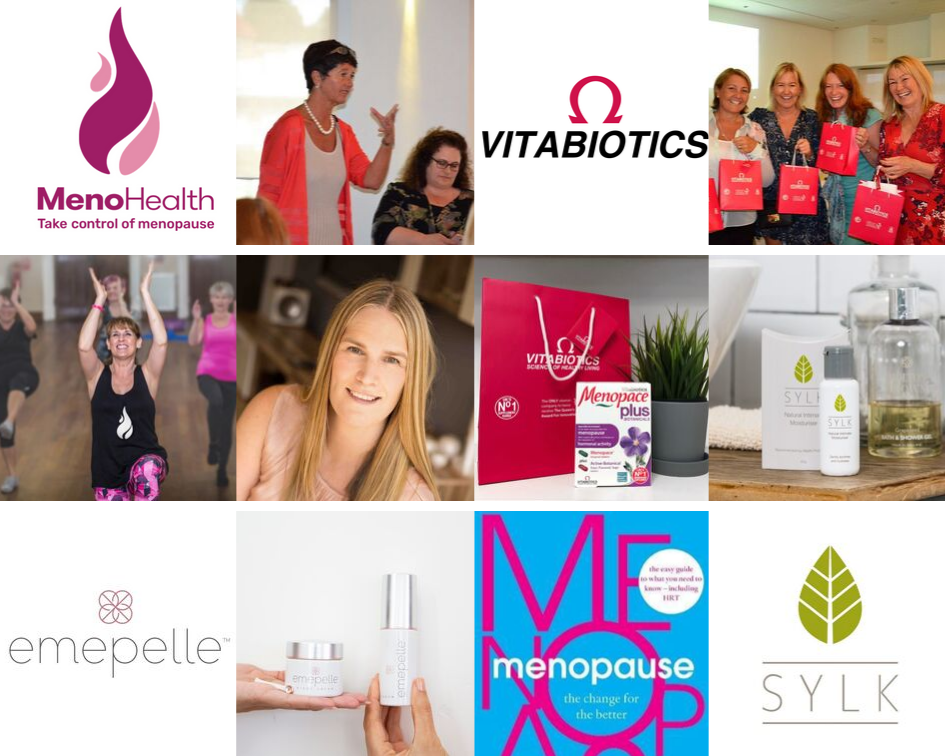 Sponsored by:
Sylk - passionate about intimate well-being and helping women to feel confident and healthy as well as supporting the health professionals who care for them
Vitabiotics - The UK's No.1 Vitamin company will be providing free samples of Menopace Plus with active botanicals, a specially formulated food supplement for women during and after the menopause, who are looking for even greater support. Thousands of women worldwide have discovered that Menopace, the UK's No.1 selling supplement for this stage of life, provides effective nutritional support.
Emepelle - A breakthrough for skin affected by menopause. Emepelle® is the only skincare range to feature MEP Technology®, clinically proven to effectively and safely target the root cause of accelerated collagen loss and skin ageing due to the decline in oestrogen levels.
Henpicked Partners:
MenoHealth - empowering women going through menopause to live their best lives.
Fountain Retreats - menopausal wellness & understanding