Description
This breakfast meeting takes place every month (well nearly) when as men we gather together for fellowship. We cook a hearty breakfast and discuss news, sport, politics and Christ. We are once again serving a Full English with some fruit for the healthy ones on Saturday 12 August, 2017 at 9.30am. Tickets are £3 per person.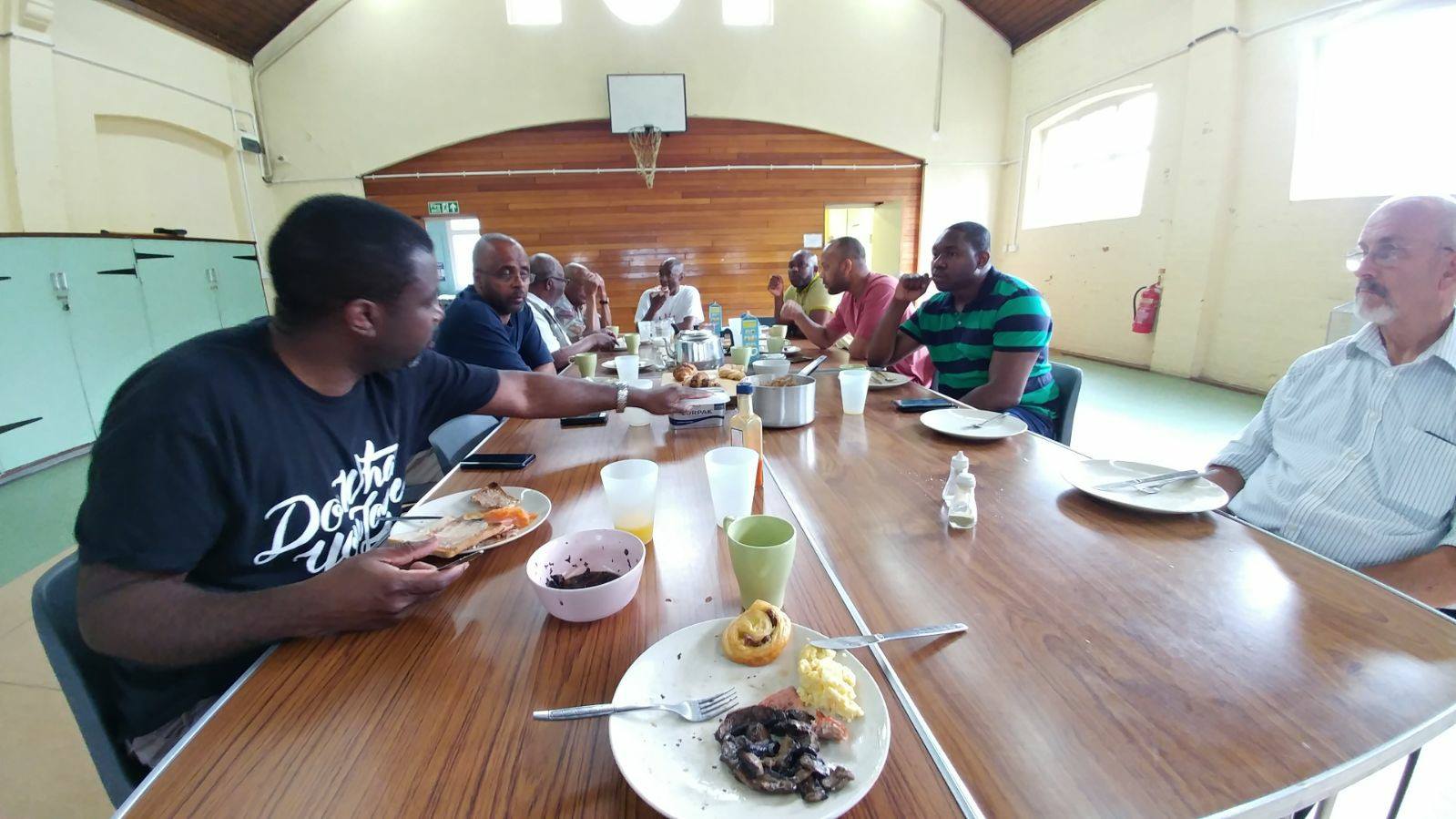 You don't have to worship at Crofton Park Baptist Church, all you need is an open mind and a healthy appetite, and yes, you have to be a man (sorry ladies).
Make sure you get your tickets early.