Description
This one day summit features 6 amazing speakers. This is a men only event.
The 4 key steps to Managing Your Mind by Josh Cheetham
Are you sick and tired of your mind completely running and not being in control of it?...
Have you read every personal development book under the sun but still feel like you could be better? In this talk Josh will deliver focused actionable tips that have not only worked for himself but also many of his clients.
Josh's fresh approach will be sure to make you truly check with where you are, whilst ensuring that you can take great action once you have the left the room.
It is about time that people started to provide real actionable value that will be the catalyst for you to manage your mind effectively and live the life that you choose. That will start right now.
About Josh Cheetham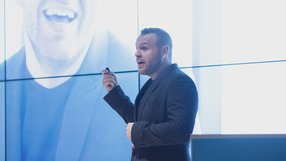 Josh has had a profound and lasting impact on the most challenged CEO's, directors and business owners. Josh's very much grounded, yet relatable approach would entice anyone to sit back and press the PAUSE button. Josh takes pride in removing the assumption from any of his coaching sessions and ensures there is a present focus on the client's individual needs.
Having experienced some of life's adversity, Josh is an expert when it comes to applying his very own successful tool kit in dealing with challenges and forming new habits. To work out how to deal with your own situation, he will support you in encouraging a solution-based approach, keeping you accountable throughout and saying what needs to be said, exactly at the right time.
Josh's focal point is putting the client at the heart of everything he does. This shows from his testimonials and heartfelt feedback from professionals that felt they were on the brink of not coping in their current role or situation. When you experience a powerful coaching conversation with Josh, you will get the opportunity to reflect effectively, cultivating consistent clarity throughout the process.
Josh holds on to a very powerful and compelling set of values, which will be apparent the moment you engage with him. Josh has observed many highly stressed individuals throughout his experience and clearly identifies with the consequences of not dealing with a current situation effectively.
As a business leader, you deserve to live the best life possible. If that means doing the work to change the way you feel, think and act, Josh will help you to do that.
Josh understands that making the first step towards personal growth means you picking up the phone or making an enquiry. He isn't one to heavily self-promote – it's more of a trusted personable relationship. Come see for yourself.
Embracing Your Warrior Energy by Sharif H. Joynson
Healthy and integrated Warrior energy is possibly the single most missing piece in the collective consciousness. For centuries, the archetypal Warrior has been misused in and disconnected from the heart – resulting in a collective trauma associated with it. As such, in the last several decades, this energy has been shunned, shamed and repressed, which has had several unwanted effects on us individually and collectively.
-Poor boundaries
-Feeling unsafe and unprepared
-Lack of decisiveness
-Uncontrollable responses in the face of conflict
-Inability to access their true 'voice'
-Quiet resentment towards their own 'niceness'
-Lack of passion in life and intimacy
In this talk we'll be looking at how embracing our archetypal Warrior energy in a healthy way is essential to our personal development and how failing to do so prevents us from showing up in the world as our fullest selves - with a courage, integrity, loyalty and commitment that commands the trust and respect of those around us.
About Sharif H. Joynson'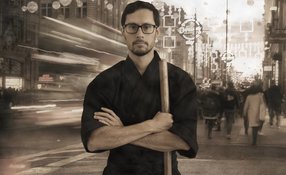 Sharif H. Joynson's current mission is to re-shape men's presence in the world into one of integrity, inner-strength, radical honesty and self-ownership.
Using his 28 years in the martial arts as a platform for self-development, he has been coaching people for over a decade and serves a Subject Matter Expert on topics relating to men, masculinity and relationships. His writing has been featured in several publications and he is the author of Relationship Samurai - A Man's Guide to Owning Himself & Mastering His Relationships.
Be the Change You Dream About by Mike Diligan
How often do you make plans but not act upon them? Why? What is it that you are waiting for? In this talk I am going to tell you about what I have done, what it is relevant to those making their way in the world today and what you might do to deal with adversity. Follow these rules and you will live a more fulfilling life.
My books including:
• "The Other Side of the Doors"
• "The Real Big Society and my part in it"
• "Lessons from a Chequered Life"
• "Why Don't You Just Support Arsenal? The Life and Times of a Spurs Supporter"
About Mike Daligan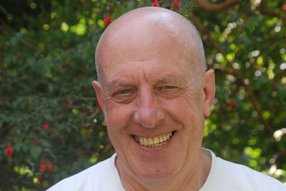 Like many others, for me life got in the way. As a result, although I talked the talk, I didn't walk the walk. Until my late 30's, when a divorce opened doors I thought were closed to me, making the journey from:
• A disturbed childhood and chequered career to real achievement
• Being signed into the army at 15 to architectural practice at 27
• Being an unemployed single parent on a job creation scheme to award winning charity Director
• Mental health issues to being at ease with himself
It has been an interesting life in which, with the death of my mother when I was 5, I was fostered, served in the army, (where my only claim to fame was being responsible for the War Room map during the Cuba Missile Crisis), married, worked as an architect, divorced, became a single parent, student, community activist, barman, cleaner, chef and unemployed before joining the voluntary sector. There I rescued charities from closure and made them successful, for which I received national awards.
Along the way, I've worked in all sectors of the economy from dogs body to Director and renovated 5 properties. In my mid 50's, I ran the London Marathon twice and, following some years of therapy, am now happily married with a young daughter. Furthermore, at an age when most of my peers have opted for cardigan and slippers, I'm on my 6th career as an author and speaker; proving that it's never too late.



Embracing Your Flaws by Stephen Lynch

Stephen is the co-writer of Eject The Autopilot: Choosing Self-Mastery Over Safety (published early June 2019), a practical and philosophical playbook for building genuine, resilient and sustainable self-confidence by:
- taking responsibility like a CEO
- confronting the rejected and repressed parts of our identities
- disrupting outdated, harmful conditioning and limiting beliefs.
"Your worst experiences in life are the best transformational opportunities for shaping your character."
Audience takeaways will include:
• Awakening your true gifts to shine more powerfully in the world
• Transforming your fears into freedom and wounds into wisdom
• Injecting adventure, mystery and fun back into your life
• Becoming a leader in your career and attracting prosperity.

About Stephen Lynch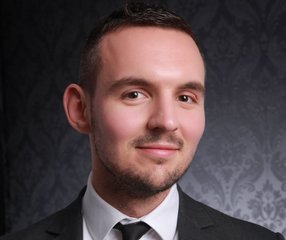 As the founder of his own communications consultancy, Stephen advises individuals, campaigns and organisations on mastering their messaging, managing their reputation and raising their public profiles.
His experience is predominantly in the world of British politics, as an adviser in public affairs, political and press strategy. This involved working for a major political party in Westminster, including their 2017 general election campaign. More recently he has worked in the PR, reputation management and corporate communications space.
As a public speaking coach Stephen trains people to communicate more effectively by speaking with confidence, composure and clarity. In his spare time he enjoys facilitating impromptu speaking workshops at weekends in the heart of London for members of the general public of all ages, backgrounds and abilities.
Stephen has also coached Parliamentary general election candidates in media interview techniques, advised Government ministers before broadcast media appearances and prepared witnesses prior to their appearances at Parliamentary Select Committee inquiries.
Stephen has also volunteered on social action projects in Africa, training secondary school teachers in Rwanda, and students in Tanzania.
He enjoys boxing, hospital radio and acting in his spare time.
I grew up and became my dad by Marc Ford
Here is the story of what happens when you try to fight something that was probably inevitable.
The devastation it causes.
The signs that were all there with big flashing lights.
And what you can do to turn things around.
It's no hold barred!
About Marc Ford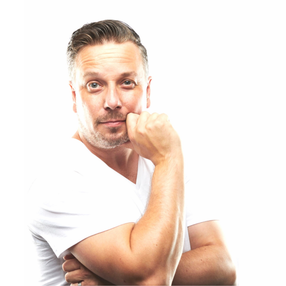 Marc Ford is known as Your Best Kept Business Secret. Coach, author and podcaster. Marc spent 20 years making a lot of businesses a lot of money. Then he started, ran and sold his own business and has ended up back to helping other businesses more money, because he enjoys it. He benched himself for 9 months feeling the pressures of modern day life as a business owner and all of the other stuff we're expected to do. Now his experiences has helped many a business owner, through the stresses and the strains of modern life.

Define Your Life And Live Guilt Free by Lee Lam
Do other people make you feel guilty - or are you making yourself feel that way? Lee will walk through the different sources of guilt and give valuable and practical tips that you can use to start feeling comfortable making - and living - with your own decisions. This includes how to identify when your emotions and behaviour are being driven by guilt, where the guilt may be originating from and why that makes a difference, how to use guilt positively, and how to put this all together to create a guilt free version of yourself. No-one can tell you who you are if you discover it for yourself.

About Lee Lam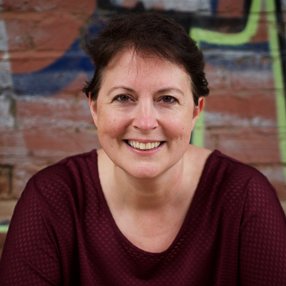 Lee is a qualified coach, running a private practice for over 14 years, and is an NLP Master Practitioner. Alongside this, she has worked in the Financial Services Industry in senior positions for over 22 years, which has been quite a ride!
Throughout her life she has had to battle her inner 'not good enough' demons, as well as pushing past people's expectations or assumptions about what she could do and finally reached a point where she thought that enough was enough. Lee got fed up of constantly second guessing whether she was doing the right things as a parent, a colleague, a woman, a wife - the list is endless of rules about how you live. Enough!!
Lee has chosen to live her life guilt free, thinking about what she wants her life to look like, and not getting swayed by raised eyebrows or frowns of disappointment that are only there because she is being braver than others are and they don't like it. She is living by her rules - and she loves it.
Lee has been married for 14 years and has 2 gorgeous children. Her life involves a lot of singing, dancing in the kitchen, fangirling over superhero movies, reading (a lot), going to the beach as much as possible, looking up at the stars and hugging her family at all times. Lee goes to bed feeling that she has made her day count and wakes up ready to do it all again.