Soccer Camps, by the most advanced football program in Jamaica with 100% success rate.
About this event
LAX ID CAMP 2021
Who are LAX Society and what do we offer?
Luxury Acute and Xtreme Society LTD (LAX) is Jamaica's most advanced football program, registered as an agent for athletes and offer academy and higher eduaction programs.
LAX 7 days ID camp is designed to train footballers on a professional level by international and local coaches. This camp give participants an opportunity of being offered a spot at LAX so to try out for clubs and universities abroad. This camp, unlike our previous camp, is open to everyone, no matter the country you're from.
We have arranged for athletes in our program to tryout in England, Fort Myers, FL, Fort Lauderdale, FL , San Diego, Barcelona, Germany and a lot more. We have also successfully placed ahletes in clubs and universities abroad.
Who can attend: All players aged 13+ can attend this event.
What is provided apart from training: Each package includes a branded shirt, gears at each training session (shirt and socks), daily hydration and snacks.
Who will be at this event: This camp will be attended and coached by local and international qualified coaches and representive from clubs and universities.
Schedule:
Mon: 1:45pm - 4pm
Tues: 1:45pm- 4pm
Weds: 10am- 12pm
Thurs: 1:45pm- 4pm
Fri: 1:45pm- 4pm
Mon: 1:45pm - 4pm
Tues: 1:45pm- 4pm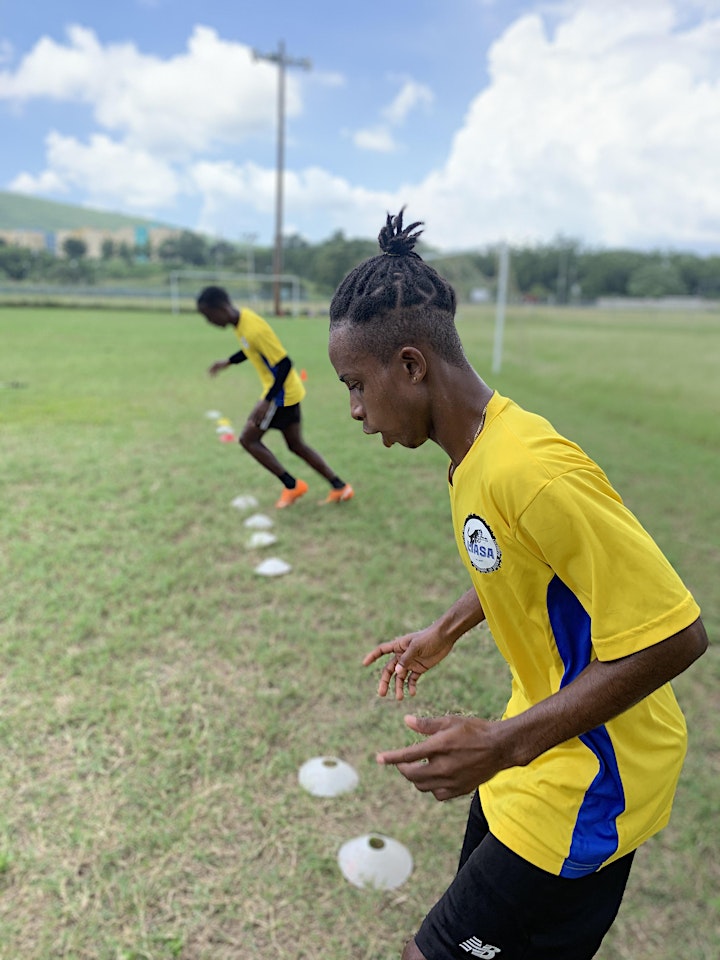 What to bring
Backpack
Footwear: Indoor, Outdoor Cleats, Running Shoes
Soccer Shorts
Towels
Sun Screen
Healthy Snacks
Shin guards
Extra Water/Drinks
Camp Questions: info@laxsocietyltd.com or 876-622-3778
Date and time
Location
The UWI Mona Bowl
University of the West Indies
Kingston, St. Andrew Parish 00000
Jamaica
Refund policy