Description
Do you spend time with people and feel like something is missing? You laugh. You drink. You have a 'good time'. But something important is missing. Deep inside you crave deeper connection. You want to live your purpose. To share your ideas. To inspire and be inspired. To be challenged, pushed and empowered - explore life beyond small talk.

Join our full day workshop of playful discovery in which we'll tackle the real issues that cause you to hold back from achieving and living your truest purpose with passion. You will learn how to cultivate loving relationships, create success in wealth, be respected and fully present in your life. You will gain, develop and able to implement the best tools and techniques to take you to the next level in all areas of life.

"Heal the boy and the man will appear" Tony Robbins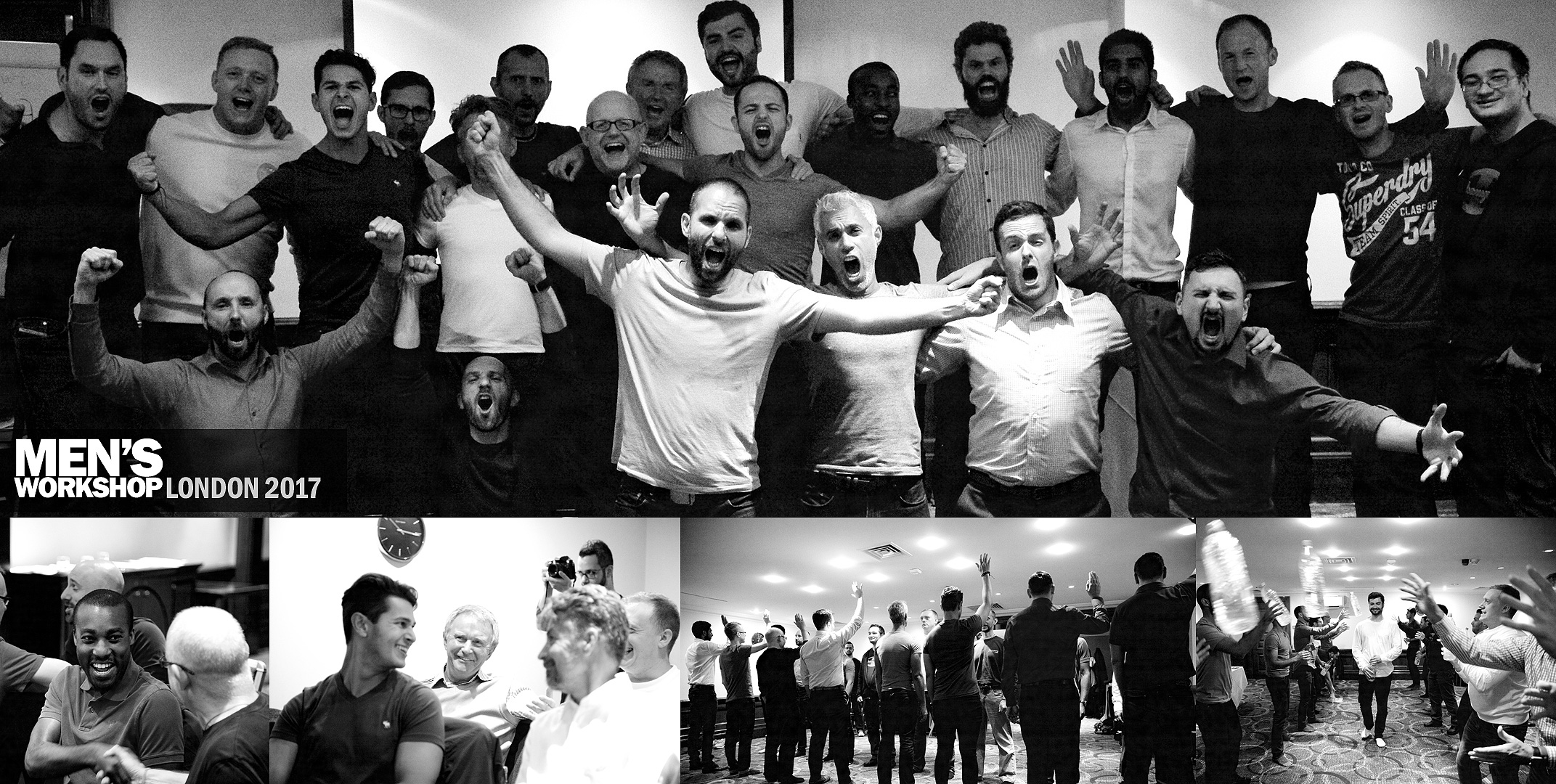 Photos and video from the last event held in 2017, please visit https://www.facebook.com/mensworkshop/

MEET THE COACHES
Calin Saft

Calin is a men's coach, podcast host, husband and father. With a background in psychology and family therapy, he spent much of his life serving as a Psychologist and Regional Manager at Save the Children in Romania.

In 2015, Calin transitioned into coaching in order to help men recover from painful breakups or divorce. He achieves this by helping men improve in all major areas of their life: Self Discovery and Personal Growth, Health, Relationships, Business and Career.
In The Workshop
Calin will be coaching a few luckily individuals directly from stage, using tools like spontaneous dramatization and dramatic self-presentation to help them investigate and gain insights into their lives. Having the opportunity to re-enact memories of specific happenings in the person's past, unfinished situations, inner dramas, fantasies, preparations for future risk-taking situations, or unrehearsed expressions of mental states in a safe and secure environment, you will be able to reflect on your behaviour, more deeply understand particular situations in your lives and create positive change.
Yaron Engler
Yaron Engler is a men's coach, speaker, husband, father and world-class musician who brings men back to themselves. Through his men's groups, public speaking, workshops and one-to-one work, Yaron helps remove barriers of thoughts, repression of emotions and create instead the most direct path for their journey towards freedom and a more fulfilling life.

In The Workshop
Yaron invites you to a journey into yourself in which you're going to unfold the inner wisdom, power and creativity that is in you. Through embodiment work and deep conversations you will discover new paths in which you can lead your life with more confidence, strength and sense of fulfilment in the areas of life purpose and relationships.



Faisal Khokhar
Faisal is a life coach, speaker and a father of two young boys as well as one of life's deeply passionate students. He coaches men to understand and connect with their masculine essence as well as supporting them in aligning their life choices with the desires and values that matter most to them.

In The Workshop
Faisal will be delving into discovery of healthy musicality, heart over ego, intimacy, pickup, dating and presence. All topics which have eluded a lot men keeping them away from living their full potential with women, work and with other men.

Jorge Crecis
Jorge Crecis is the ultimate personal trainer. For many years he has worked with dance personalities and music legends such as Carlos Acosta, Paul McCartney and Natasha Khan among others.

Through working with these incredible people, he has understood and picked up all their best tips, advice and secrets on how to be their best at all times. Not happy with simply understanding it, he now wants to share these secrets in order to support anyone else who wants to be their best on a daily basis. He is currently a PhD candidate creating a unique methodology to train and replicate the state of mind associated with peak performance.

In The Workshop
During this workshop you will be place in the eye of the hurricane. We will be playing with physical exhaustion and risk for you to experience a unique combination of concentration, team-work and playfulness that you will be able to apply to all those areas of your life that you want to improve: money, family, love, relationships, sex, etc.



"In any given moment, a man's growth is optimised if he leans just beyond his edge, his capacity, his fear. He should not be too lazy, happily stagnating in the zone of security and comfort. Nor should he push far beyond his edge, stressing himself unnecessarily, unable to metabolize his experience. He should lean just slightly beyond the edge of fear and discomfort. Constantly. In everything he does." - David Deida