Description
Who will you meet? We have more than 70 exhibiting businesses* as we celebrate 10 years of holding our annual
business exhibition.
More than 600 visitors joined us last year, register for your FREE tickets today, visit, explore and network at The MENTA Business Show.
We've a fantastic line up of innovative and creative business exhibitors. Make new contacts, find new suppliers, visit of the most ambitious small businesses in our area. It's FREE to attend and every goody bag* has a bottle from St Peter's Brewery. Book your free tickets now.
The event is FREE to attend thanks to MENTA Patron Atkins Thomson
(*for a full list of exhibiting businesses - see front page at menta.org.uk)
Plus, this year we have two events on stage at The Apex:
Enjoy Brunch with Gerald: with up to 250 business leaders.
Tickets are also available on Tuesday 2nd October for Insight with Gerald Ratner. Learn about the rise and fall . . . and rise again of guest speaker, Gerald Ratner, controversial jewellery retailer and the 'Sultan of Bling'. He'll share his story with candor and humour. Brunch with Gerald Ratner tickets
Our Talking Heads Event with broadcaster Nick Pandolfi as he talks on stage with Jesse Quin of rock band Keane and founder of Old Jet, the creative business hub at Bentwaters.
Jason Carter - founder of Suffolk based clothing brand, HOAX
Brie Harrison - Textile Designer:
Peter Hampel of Eden Lab:
Tickets for our Talking Heads Event can be bought here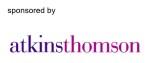 **Goody bags will be available to the first 400 visitors