Mental Health and Street Gangs Workshop

Tuesday, 1 July 2014 from 09:30 to 16:45 (BST)
Event Details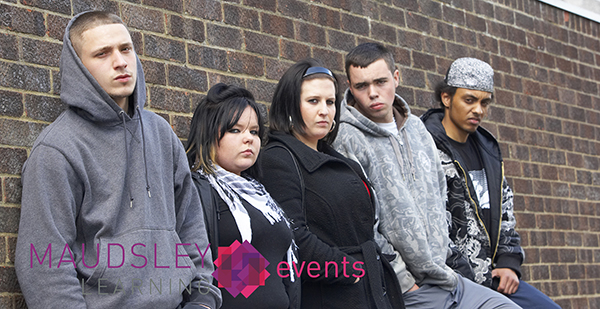 This workshop will focus on the mental health needs of young people involved in street gangs, the associated risks and how these can be assessed and managed. In order to do so we will consider what a gang is and what it means to be a member. We will also challenge stereotypes surrounding gang members and gang culture.
The workshop will be of particular interest to: youth offending service workers, court staff, solicitors, criminologists, social care staff, voluntary sector, probations, housing staff, youth workers, GPs, looked after children's services, safeguarding boards, magistrates and school governors. 
By attending this full day workshop, you will:
• understand the mental health needs that are more prevalent in young people involved in street gangs
• understand the risks from and to these young people
• understand the difficulties surrounding the use of the word 'gang'
• gain insight into whether gang members are the same as other youth offenders
• understand the legislative and policy framework in relation to street gangs

AGENDA: 

09:30 - 09:45  Introduction
09:45 - 10:15  What is mental health and wellbeing?
10:15 - 11:00  What are street gangs, who are gang members?
11:00 - 11:15  Break
11:15 - 12:00  What does the literature say about the health and mental health needs of young people involved in street gangs?
12:00 - 13:00  Lunch
13:00 - 14:30  Findings from research with a focus on: PTSD, ADHD, Conduct Disorder, Depression
14:30 - 14:45  Break
14:45 - 15:45  Risk assessment and management
15:45 - 16:15  The way forward for young people and their families
16:15 - 16:45  Time for questions or comments
When & Where

ORTUS learning and events centre
82 Grove Lane
SE5 8SN Camberwell
United Kingdom


Tuesday, 1 July 2014 from 09:30 to 16:45 (BST)
Add to my calendar
Organiser
Maudsley Learning
We are a new, dynamic and forward facing social enterprise with the strategic vision to support and provide world class and accessible learning in mental health and wellbeing. We are a Community Interest Company and our sole shareholder and landlord is the Maudsley Charity.
We facilitate and originate learning projects where the outcome is the enhancement of mental health knowledge, skills, awareness and wellbeing.
As well as supporting other groups and organisations with their own learning, Maudsley Learning develop our own learning events delivered face to face at the ORTUS and virtually through Maudsley Learning Online. These could be anything from short courses and masterclasses to e-learning modules and conferences.
Working collaboratively with our clinical and academic partners at South London and Maudsley NHS Foundation Trust (SLaM), Kings College London (KCL) and the Institute of Psychiatry (IoP), Maudsley Learning creates innovative, forward thinking, relevant and informative learning events for a broad audience. Our audience includes those from clinical and corporate environments, as well as service users, patients and carers, young people, students, the police, the judiciary, charities etc.
To learn more about Maudsley Learning Events please visit this page.
Mental Health and Street Gangs Workshop