Mental Health At Work - Changing Culture in Construction
Description
Mental Health At Work - Changing Culture in Construction
Mental Health – Construction – Community
On behalf of the working party, we are pleased to announce that the 1st Mental Health in Construction Conference to be held in Bridgwater on the 16th May 2019. This conference provides an ideal opportunity to hear from key note speakers within the industry, learn about emerging findings and start to change the culture of mental health in construction.
Why is this conference important?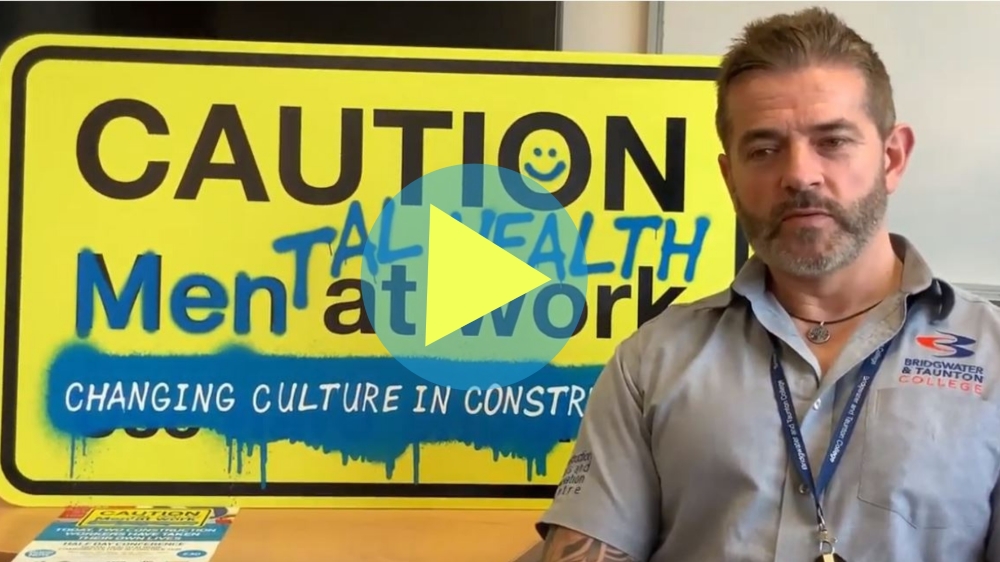 Share experiences, change culture
The conference seeks to encourage all those attending to sign the Building Mental Health Charter, adopt measures to raise mental health awareness within their business and start to change the culture that causes male site workers in construction to be three times more likely to commit suicide than the average UK male.

This shocking mental health statistic is a vivid reminder of the difficulties faced by many working in the construction industry every day. This conference aims to challenge the current culture around mental health inviting instead for it to be the main foundation upon which we construct a new culture. The conference brings together construction, mental health and community as a triangle of support upon which a new culture can start to breathe and take root.

The conference aims to bring together local construction companies, mental health services, construction trades and community support services to exchange and share their experiences, and give insights into how to start to change culture within their business making it a more mentally healthy environment to work in.
Its been said that in construction we shout about safety, but whisper about wellbeing and mental health. Its time for this to change.
Some key outcomes of the conference we are hoping for are:
Encourage safer working environments so people can open up

Have a mental health first aider on every project

Adopt The Building Mental Health Charter and follow the principles

Connect with the community support (to reduce isolation/ loneliness)

The conference starts at 9am and finishes at 1pm.

Conference Speakers
Bill Hill CEO The Lighthouse Club

Bill gained over 20 years experience holding senior positions in blue chip giants Hewlett-Packard and Sage PLC before turning to the Charity sector in 2009 where he was CEO of Wooden Spoon the Children's Charity of Rugby. Since joining the Lighthouse Construction Industry Charity as CEO in 2013, Bill has been instrumental in raising the profile of the charity and launching the Construction Industry Helpline.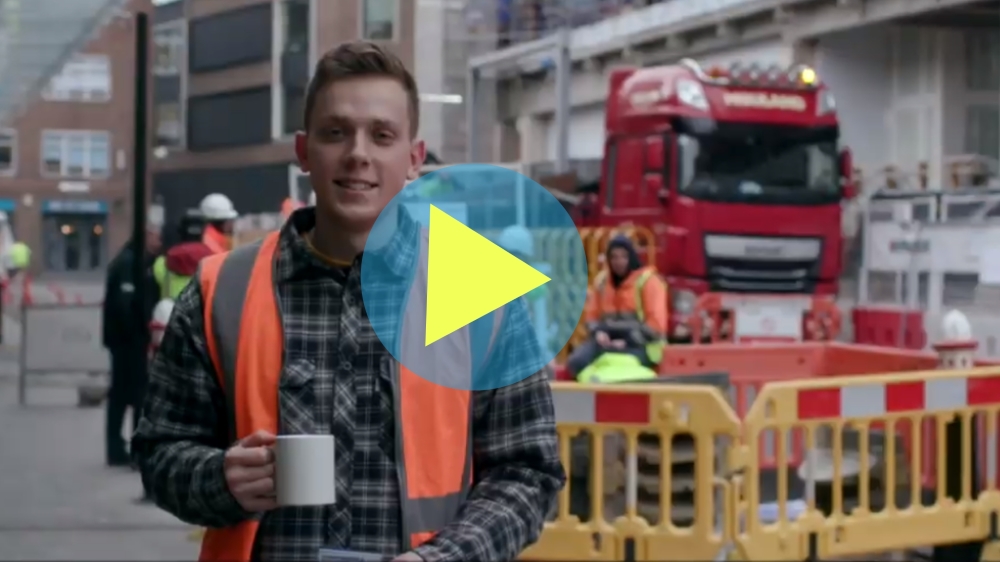 Martin Coyd Head of Health and Safety MACE – Construction Health and Safety, UK

Martin is a leading Health & Safety Professional in the UK construction industry and is Head of Health, Safety & Wellbeing at Mace Construction. Martin has a wealth of experience in Health & Safety and has a huge passion for Health and Wellbeing. Martin spent 18 years in the Royal Engineers in the first part of his work life

Martin has a leading role in the UK's Building Mental Health Framework and was Chair of Build UK Health Group and also the Construction Public Health Responsibility Deal. He was named in the SHP 2017 list of the 15 Most Influential in Health and Safety and awarded the OBE in the 2014 New Year's Honours List

Becky Wright – Founder New Leaf Life Design

Becky is the Founder and Director of New Leaf Life Design, a company she established in 1992, which has developed an excellent reputation as a compassionate and supportive provider of coaching, wellbeing and counselling services for businesses. She is a guardian of the Building Mental Health Programme and trained via CITB initiative as a Mental Health First Aid Instructor. Becky created a vision for this conference.

Becky has a passion for raising mental health awareness within the construction industry a subject she feels is often thought of last instead of first. She is an advocate of corporate social responsibility, Becky actively engages the community and supports a greener environment through innovative projects and activities.

This conference starts at 9am start to finish at 1pm on 16th May 2019 to coincide with Mental Health Awareness Week.

Conference Workshop Presenters

Sam Evans and Hannah Ranby – Changing Culture in Construction
Changing Culture in Construction is not going to be an easy process. This discussion based workshop will identify and address some of the the key factors and root causes of ill mental health in this industry whilst endeavouring to understand what measures need to be in place to enable the changes.
Sam and Hannah will explore thisnissue and post the questions , what's the benefit to a construction company if they invest in the mental health of their workforce?
How do you change culture in any industry or organisation?
Chris Ivey – THSP – Risk Management – Mind Your Business
Chris will expand on the Building Mental Health Programme and explore some of the new developments and encourage us to make our construction companies more aligned with the Building Mental Health Programme.
Chris is responsible for ensuring the highest quality of health and safety support is given to THSP customers, whether that is preparing policies, inspecting workplaces, training employees, carrying out fire risk assessments or preparing for audits.
Chris is a volunteer guardian of the Building Mental Health Programme
Joanna Hadden – Bridgwater Voices Community Choir
Joanna and her choir will engage you in the world of singing and for once invite you to be part of something which you may never have considered.
The Musical Director is Joanna Hadden BA (Hons) Mus, Dip Mus
Joanna is an experienced Choir Leader, Music Teacher and Professional Musician. Having run adult and children's choirs as well as school orchestras for over 10 years, Joanna is also a professional musician and has been teaching Music for over 25 years. She is keen to engage construction workers in her choir for wellbeing.
Becky Wright – Mental Health First Aid for Construction
Mental Health First Aid is an educational course which teaches people how to identify, understand and help a person who may be developing a mental health issue. In the same way as we learn physical first aid, Mental Health First Aid teaches you how to recognise those crucial warning signs of mental ill health. Becky will introduce the MHFA programme briefly and discuss the business case for attending such an important two day training event.

Conference Sponsors & Supporters
Working Well Together South West Group
CITB with Somerset Construction Training Group
THSP – Risk Management
Safety, Health & Environmental Consultants. They also provide a complete HR & Employment Law Service.

Conference Partners
Trade Stands present at the conference
Conference Stands
Orca Pay Group - Orca Pay Group is a specialist, experienced payroll company serving the needs of contractors, recruitment agencies and businesses. Our team has over 50 years' experience, covering payroll, recruitment, tax advisory, accounting and finance.
Jelf Insurance - Jelf are experts in Insurance, Risk Management and Employee Benefits for businesses and individuals.
Working Well Together Group Southwest Working Well Together (WWT) was set up in 1998 by the Construction Industry Advisory Committee (CONIAC) which recognised the construction industry itself needed to do more to improve its health and safety performance – particularly among the smaller construction businesses. These guys are a main partner of the conference
Somerset Construction Training Group - The Group is a forum for construction companies to work together, share ideas, take part in cost effective training locally and receive up-to-date information about the industry. These guys are also a main partner of the event
Clarke Willmott is a leading law firm that takes pride in being different. Their strong reputation is built on genuine client relationships and exceptional people – each chosen for their industry knowledge and passion for their field, as well as their first-class legal credentials.
CRS Building supplies Limited is predominantly based in the Somerset Area, serving quality building materials to both trade and the general public. They have recently opened their Bridgwater branch
Bridgwater and Taunton College Construction, Skills & Innovation Centre (CSIC)
The centre provides critical skills training and Apprenticeships for construction and nuclear new build, specialising in excavation, groundworks, concrete pouring, steel fixing, formwork, water utilities, lifting, operating, and a large number of CPCS disciplines.
New Leaf Life Design Training, Counselling and Coaching business helping people overcome the problems and issues that can affect their work, careers, relationships and wellbeing, a vibrant organisation with a caring, green ethos. New Leaf offers Mental Health First Aid Training and is CITB Approved.
The Samaritans - Samaritans is a unique charity dedicated to reducing feelings of isolation and disconnection that can lead to suicide. Every six seconds, a they respond to a call for help.
Somerset Suicide Bereavement Support Services - Alison Muir
Somerset Suicide Bereavement Support Service is here for anyone bereaved by suicide in Somerset. We offer emotional support as well as guidance through the trauma of sorting out personal affairs. The service operates 24 hours a day, every day of the year.
Bridgwater Chamber
We at the Bridgwater Chamber of Commerce have been working with local businesses to encourage them to include their details on our supply chain register. This allows us to act as a brokerage service introducing businesses to developers with new build projects in the area who wish to use local people and companies for goods or services. This is working well and many local businesses have told us they are growing from this additional work.
We understand that small businesses or traders do not always have time for networking or researching new opportunities which is why we want to spread the word that we are here to help. Contact projectmanager@bridgwaterchamber.org.uk
Somerset Suicide Bereavement Support Service
Somerset Suicide Bereavement Support Service is here for anyone bereaved by suicide in Somerset. We offer emotional support as well as guidance through the trauma of sorting out personal affairs. The service operates 24 hours a day, every day of the year.
Fully trained members of staff advise on matters such as liaising with the Police, Coroner's office and faith groups. Most importantly, we are here to listen at a time of great stress and anguish. We provide telephone and face-to-face support, and host a peer support group for anyone bereaved by suicide, however recently or long ago. This is a safe place where people can share their stories and feelings and derive some comfort from spending time with those who have similar experiences.
Construction Excellence South West
Constructing Excellence South West is the single organisation charged with driving the change agenda in construction within the south west region and we form part of the Constructing Excellence Regional Partnership (CERP) . We exist to improve industry performance in order to produce a better built environment. We are a cross-sector, cross-supply chain, member led organisation operating for the good of industry and its stakeholders.
FAQs
What's the refund policy?
We are happy to refund up to 7 days before the event if however you request a refund after 10th May then this will sadly not be possible. We will donate your ticket fee to The Lighthouse Club Charity.
Do you have charities attending this event?
Yes we will have The Lighthouse Club and The Samaritains attending this event. Any left over funds from this event will be donated to The Lighthouse Club.
Can I have a stand at this event?
All stands have sold out
Do you offer Mental Health First Aid Training?
Yes, Becky Wright at New Leaf Life Design is able to offer Mental Health First Aid Training and is an approved training advisor with CITB becky@newleaf.uk.com
How can I find out more about the Building Mental Health Programme for Construction?
You can access their website here
What are my transport/parking options for getting to and from the event?
With regards to directions to our venue, you will be emailed this there are some major road works happening in front of the venue and there are road closures in place. Do ignore the yellow 'Road Closed' signs after you get onto the Showground Road since they are not relevant to the Canalside. Apologies in advance for any inconvenience that might be caused.