Description
Course Description
Poor mental health is costing your organisation about £1,035* per employee per year. Our mental health awareness training course will help you to reduce the poor mental health in your workforce. This will happen by helping everyone understand how mental health affects us all and by banishing the stigma associated with poor mental health. Then you can reduce your associated costs of poor mental health.
This course is for you and all your colleagues, not just for managers. We believe that by advising everyone about their mental health and how it works, we can help reduce the costs of poor mental health, in your organisation, associated with presenteeism and absenteeism.
To view a video of course author Ann McCracken explaing why she created the course, click here: https://www.youtube.com/watch?v=HHaJQ45a7Qk
*PLEASE NOTE. If you are part of a mission community involved in the Growing the Rural Church Project, please book the DCT members rate and ensure that you include the name of your parish and mission community when booking.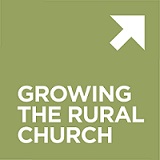 Aims and Objectives
Aim:
Mental Health Awareness has stormed to the top of many organisations' agendas, as Senior Management realise the vital economic importance of good mental health . Poor mental health is costing the individual and the organisation. This course can reduce that cost.
Learning Outcomes:
The objective of the course is to reduce poor mental health in the workforce, and it's associated costs, by helping everyone understand the following topics:
Mental health explained
Banish the stigma of poor mental health
The fluidity of mental health. The mental health continuum
The main causes triggering poor mental health in the workplace
Coping strategies
Identifying the symptoms of poor mental health
Preventing poor mental health
Improving and managing poor mental health
Supporting those with poor mental health
Wellbeing and Mindfulness explained with examples
Reduce poor mental health within your organisation and you will have a happier more productive workforce.
Research shows happy employees are 12% more productive.
About Your Tutor
Ann McCracken trained as a scientist working in the medical and educational sectors and is now an experienced stress management consultant and trainer. Ann is an author, hypnotherapist, media expert, motivational speaker, media expert and coach. Read more about Anna here: www.annmccracken.co.uk
Completing the course
You have 12 months from the date of your purchase to complete the online course. If you have any queries throughout this time please contact our training adminstrator on 01392 248919 or info@devoncommunities.org.uk
Group bookings
There are savings available for block bookings of 11 or more people. Please contact our training adminstrator on 01392 248919 or info@devoncommunities.org.uk for more information.
Please click here to read our cancellation policy
Date and Time
Refund Policy