Let's head outside and have a workout with Mike
About this event
Exercise is also considered vital for maintaining mental fitness, and it can reduce stress. Studies show that it is very effective at reducing fatigue, improving alertness and concentration, and at enhancing overall cognitive function. This can be especially helpful when stress has depleted your energy or ability to concentrate.
Organiser of Mental Health Awareness Week 2021 - Outdoor Workout with Mike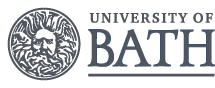 The University of Bath is a world class university in a world heritage city - a nurturing environment for enterprising minds.  
Our courses are designed to provide both rigorous intellectual challenge and real-world relevance, giving our students the opportunity to study with researchers who are leaders in their field.
Our vibrant campus - and location right on the edge of Bath - provide our community of over 15,000 undergraduate and postgraduate students with superb sporting, social and cultural opportunities.