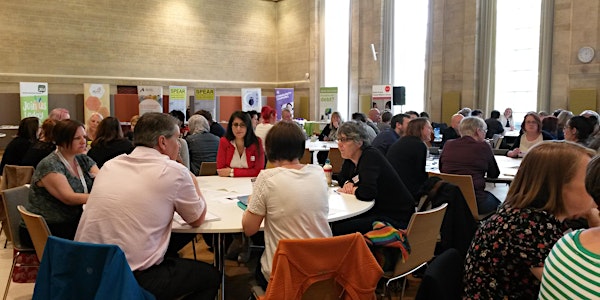 Mental Health Conversations: developing a new roadmap for mental health
Location
+Bristol Harbour Hotel
53-55 Corn Street
Bristol
BS1 1HT
United Kingdom
Description
Join us for our next mental health conversations event that will focus on developing a mental health strategy for Bristol, North Somerset and South Gloucestershire.
We will explore some proposed priorities, hear from those with lived experience of different mental health services and senior speakers in both the Clinical Commissioning Group and the local authorities.
The aim of the event is to reflect on what has worked well in mental health services and what has not, with a focus on how we can do things differently. This includes thinking about what this would mean for the future and next steps in developing a mental health strategy across the area that aims to reflect the needs and aspirations of communities.
A full agenda will be announced closer to the event, however please do get in touch by emailing engagement@imhn.org in the event of any queries.
We look forward to seeing you there.
Note: This event is taking place in partnership with Bristol, North Somerset & South Gloucestershire Clinical Commissioning Group, Community Access Support Service, Healthier Together, Healthwatch and the Independent Mental Health Network (IMHN).