Description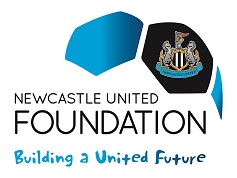 Would you like to become more knowledgable on mental health and feel confident in supporting colleagues or others in the workplace who might be struggling?

Mental health is a growing concern in society with 1 in 4 experiencing mental health issues in the UK each year.
Our Adult MHFA Two Day course qualifies you as a Mental Health First Aider.
Mental Health First Aiders have:
-An in depth understanding of mental health and the factors that can affect wellbeing
-Practical skills to spot the triggers and signs of mental health issues
-Confidence to step in, reassure and support a person in distress
-Enhanced interpersonal skills such as non-judgemental listening
-Knowledge to help someone recover their health by guiding them to further support - whether that's self-help resources, through their employer, the NHS, or a mix.
Attendance on both days advertised are compulsory for you to become fully qualified as a Mental Health First Aider. The course will begin at 9am and finish at 5pm on both days. Following completion of the course you will be given a manual on MHFA and sent a certificate to confirm your qualification.

We are running 4 courses over the next few months with 16 spaces available on each. We can also run this course in your workplace so if you are interested please contact us to discuss your options.
If you would like to avoid the booking fees associated with Eventbrite you can contact us to arrange payment via another method.
For any queries please contact Oliver.Bell@nufc.co.uk