Description
Mental Health First Aid (Adult, Standard, 2-day Course)
This is the Standard, Adult version of the 2-day 'Standard' course suitable for anyone who wants to become a qualified Mental Health First Aider in their workplace. It takes place over 2 consecutive, full days. Each day starts at 9.00 sharp and finishes at 17.00 in order to cover all of the training modules. Refreshments and lunch are provided.
This course is one of a series of events for Workplace Mental Health Week, organised by business psychologist, Alan Bradshaw. Please check out the other events by scrolling to the very bottom of this page.
Mental Health First Aid (MHFA) is an internationally recognised training course,designed to teach people how to spot the signs and symptoms of mental ill health and provide help on a first aid basis.
Adult MHFA courses can be attended by people aged 16 upwards and are relevant for the general population. Everyone on an Adult MHFA course is taught a set of skills which enables them to support someone experiencing mental health issues.

Day one
Session 1: Mental Health First Aid, mental health, and depression.
Session 2: Depression (cont.) and suicidal crisis.

Day two
Session 3: Anxiety, personality disorders, eating disorders and self-harm.
Session 4: Psychosis, schizophrenia and bipolar disorder.

Everyone who attends the course will receive a copy of the MHFA manual and workbook, which are both excellent support resources. When you have completed the course you will also receive a certificate to confirm that you are a trained Mental Health First Aider. (If you wish to consider running a Mental Health First Aid course in-house, please contact the Organiser, Alan Bradshaw, alan@work-life-solutions.co.uk.)

Accredited MHFA Trainer: Pam Mullins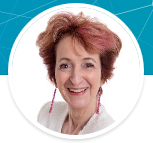 Pam is an accredited Mental Health First Aid Trainer and internationally experienced Consultant who has a history of successful delivery within all sectors – commercial, public & voluntary. Her work has involved Resource Centre Management, candidate assessment, individual coaching, workshop design and delivery plus grief counselling, including the establishment of a branch of CRUSE Bereavement Care.