Description
* Please note that due to UK Government advice regarding the ongoing COVID-19 situation, this course has been postponed, and will be rescheduled at the next available opportunity *
Mental Health First Aid (MHFA) is a training course which teaches people how to identify, understand and help someone who may be experiencing a mental health issue.
MHFA won't teach you to be a therapist, but it will teach you to listen, reassure and respond, even in a crisis – and even potentially stop a crisis from happening.
You'll learn to recognise warning signs of mental ill health, and develop the skills and confidence to approach and support someone while keeping yourself safe.
You'll also learn how to empower someone to access the support they might need for recovery or successful management of symptoms. This could include self-help books or websites, accessing therapy services through their GP, their school or place of work, online self-referral, support groups, and more.
What's more, you'll gain an understanding of how to support positive wellbeing and tackle stigma in the world around you.
---
Eligibility for a funded training place
This training has been funded by Community Roots - a network of local services committed to supporting good mental health and wellbeing in Brighton and Hove. To be eligible for a funded place you need to be working within the Brighton & Hove City boundary, with people in vulnerable or high risk groups. As a guide, we offer each organisation three places per course type, per financial year. However, for larger organisations further places may be available.
If you are purchasing on behalf of others, please ensure you have the full information for each participant as you will be asked to fill out details on booking. Please note that each purchase counts towards your organisation's yearly allocation, and that spaces are not transferable to other courses or dates.
The booking price covers administrative fees and as such is non-refundable. In the event that you cannot attend, please provide the details of anyone attending in your place.
If you are unsure about your eligibility for a funded place, or would like further information please contact Grassroots Suicide Prevention directly.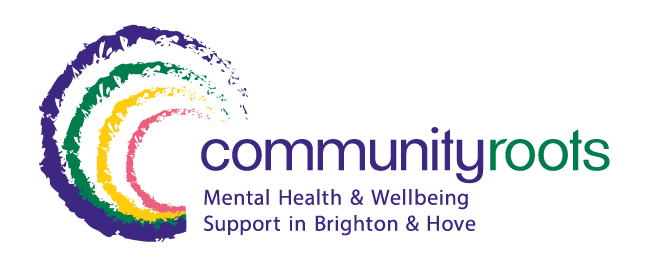 ---
Whole Courses
Whole Courses can be a cost-effective way of training your team in your own venue. If your organisation is based in Brighton & Hove and works with at risk target groups we may be able to offer a discount based on the allocation of funded places. Please contact us to discuss your exact training needs, and possible discounts and funding options.
---
If you are experiencing technical difficulties towards the end of the booking process, please be aware that some workplace security settings do not allow the processing of payment card data. Eventbrite advises to purchase through a private device or alternative internet browser.
For any persistent booking issues or for queries contact us at training@prevent-suicide.org.uk
---
Cancellation & Refunds:
If you need to cancel your booking, please let us know as soon as possible. The booking costs of Community Roots places are non refundable. All other bookings will be refunded within the following policy:
Less than 3 working notice: Not refundable
4-10 working days notice: 50% of fee
11-15 working days notice: 25% of fee
Over 15 working days notice: Fully refundable