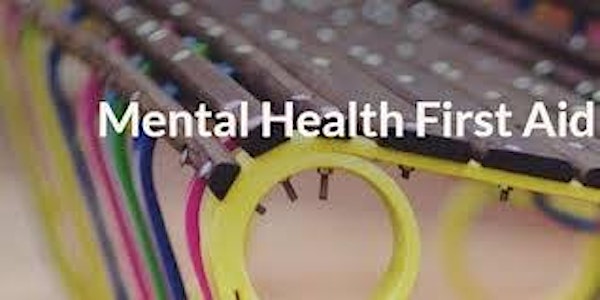 Mental Health First Aid (Youth); Intro course
Event Information
Refund policy
Refunds up to 7 days before event
Description
This introductory Youth Mental Health First Aid course is designed to raise awareness of young people's mental health.
It will give:
An understanding of some of the common mental health issues affecting young people, including depression, anxiety, eating disorders and psychosis

Skills to work more effectively with young people living with mental health issues

Ways to support young people with a mental health issue and relate to their experiences

A taste of the contents of the Youth MHFA Two Day course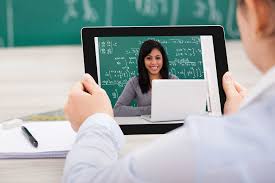 The course is delivered online, via the interactive Zoom platform, in two x 2 hour sessions, over consecutive days.
You will need internet access, and ideally video/audio connection. We will contact you before the event to give you one-on-one support with technical aspect of joining the virtual classroom.
What to Expect
We limit numbers to a maximum of 20 people per course so that the instructor can keep people safe, supported and fully engaged in the virtual environment while they learn.
When you have successfully completed the course, you will get a hard copy of the MHFA manual/workbook (delivered to your home address) to keep and refer to whenever you need it.
You will also get a certificate to from the MHFA to certify that you are "Youth MHFA Aware".
Learning takes place through a mix of online presentations, videos, case studies and group discussions.
The session covers:
Language and mental health issues

What is mental health?

Mental health conditions

Supporting young people in distress

Mental and emotional wellbeing
About Your MHFA Instructor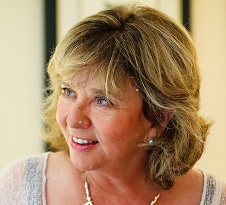 Jane is a MHFA Youth and Adult Instructor, qualified to deliver the full two day course, one day course for Schools and Colleges and Introductory courses, applicable across the lifespan.
Jane's background is in Clinical Research (development of new medicines within GlaxoSmithKline; International R & D) and Medical Education (including taught courses, clinical experience programmes in hospital settings and e-learning, worldwide). In addition to activities around Medical Education, Jane also established a multidisciplinary clinic in Guildford, Surrey with a focus on mental health and emotional wellbeing. The clinical team included a 32-strong strong panel of psychological/ psychiatric practitioners, including Consultant Psychiatrists, Clinical and Counselling Psychologists, Counsellors/Psychotherapists, plus other related disciplines, such as Dieticians, Speech and Language Therapists etc..
Jane is particularly interested in mental health education within the settings where she hopes to reach those who can have an influence on the lives of people experiencing mental illness, as well as their friends, colleagues and families.
For more information please email hello@Ed4Health.co.uk or visit: www.Ed4Health.co.uk
Date and time
Location
Refund policy
Refunds up to 7 days before event