Description
The Oxon MH & WB network have arranged for a MHFA course to run in May at Aureus School.
2 days of training will be facilitated by Rethink on Monday 13 & Tuesday 14th May.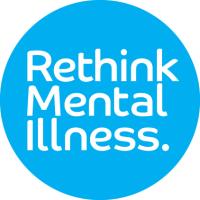 All delegates will need to attend both days.
The £50 training fee includes a MHFA booklet (£30) and a delicious cooked lunch both days, with plentiful amounts of tea and coffee!
The group will be capped at 20 so places will go quickly, if you miss out on this occasion please express your interest in a future set of dates by joining our waiting list.
YMHFA – INTRODUCTION
Youth Mental Health First Aid (MHFA) courses are for everyone who works with, lives with or supports young people aged 8-18. They will teach you the skills and confidence to spot the signs of mental health issues in a young person, offer first aid and guide them towards the support they need. In doing so, you can speed up a young person's recovery and stop a mental health issue from getting worse.
Our courses will not teach you to be a therapist, but we will teach you to listen, reassure and respond, even in a crisis - and even potentially stop a crisis from happening.
But more than that, we aim to give you the information and skills to look after your own mental health so that you can set an example for young people. By giving you the tools to have these conversations, we hope to empower you to create a mentally healthy, supportive environment in your family, school, peer group or community.
Let's create a future where mental health is treated as a normal part of life, in the same way as physical health. A future where every young person has access to support if they need it.