Description
*Please note: we meet by the picnic tables at the rear of the Serpentine Bar & Kitchen, overlooking the lake. If it's raining, we will be sheltering underneath the roof or inside the cafe.*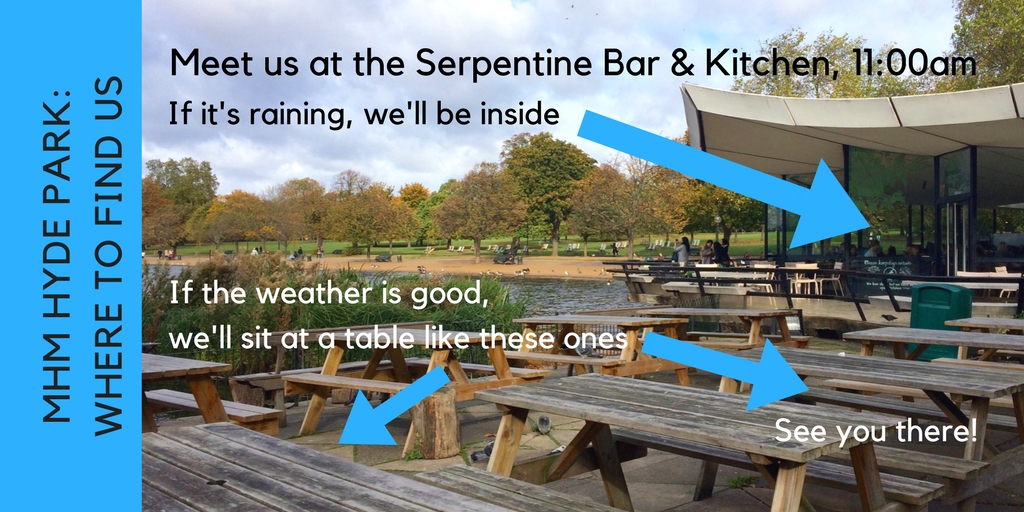 Mental Health Mates walks are an opportunity to walk and talk about mental health issues without fear of judgement.
We provide a safe space to share your story, but also to discuss anything else going on in your life – what's on TV, for example. You'll meet people from all walks of life: all ages and backgrounds, all with one thing in common: they're part of the 1 in 4 people who will experience a mental health problem in their lifetime.
Walks are suitable for all abilities, and you are welcome to bring friends, family, colleagues or pets. Please reserve a free ticket for each person via Eventbrite, so we know how many people to expect.
Tickets are free and for registration purposes only. There's no need to print your confirmation; just tell us your name when you arrive for the walk. See you there!