Join the Silver Santé Study at its online public meeting.
About this event
Mental Health & Well-being in the Ageing Population
Research, Risks & Recommendations
Wednesday 16th June, 2021
09:30- 16:45 (CEST)
08:30- 15:45 (BST)
This online meeting will discuss the results, risks and recommendations relating to mental health and well-being in the ageing population. The meeting will be split into 5 sessions, as follows:
Session 1: COVID-19 & its potential impact on health in ageing
Session 2: Lifestyle & Psycho-affective factors associated with brain health
Session 3: Meditation & Mindfulness – perception & practice change
Session 4: Mitigating the risk of developing dementia
Session 5: Voices from the study – the experiences of participants & their teachers
The event will be held online and is free to attend.
Joining details will be issued seperately, in due course.
The meeting will be recorded.
Please note this event will be presented in English.
About Silver Santé Study:
Silver Sante Study is an EC-funded project, investigating mental health and well-being in the ageing population.
The project is co-ordinated by Dr Gaël Chételat from Inserm (Institut national de la santé et de la recherche médicale). It is based in Caen, France (under Cyceron), with consortium partners in France, UK, Belgium, Germany, Spain and Switzerland.
It is funded by the European Commission, with financial support from the University of Geneva (Swiss State Secretariat for Education Research & Innovation), and will run from 2016 to 2021.
The study is investigating the effectiveness of a variety of interventions on healthy ageing, with a key focus on mental health and well-being including Alzheimer's disease and its mechanisms. Researchers have conducted clinical trials, involving patients with existing subjective cognitive decline, expert meditators and participants from the general public over the age of 65.
https://silversantestudy.eu
https://silversantestudy.fr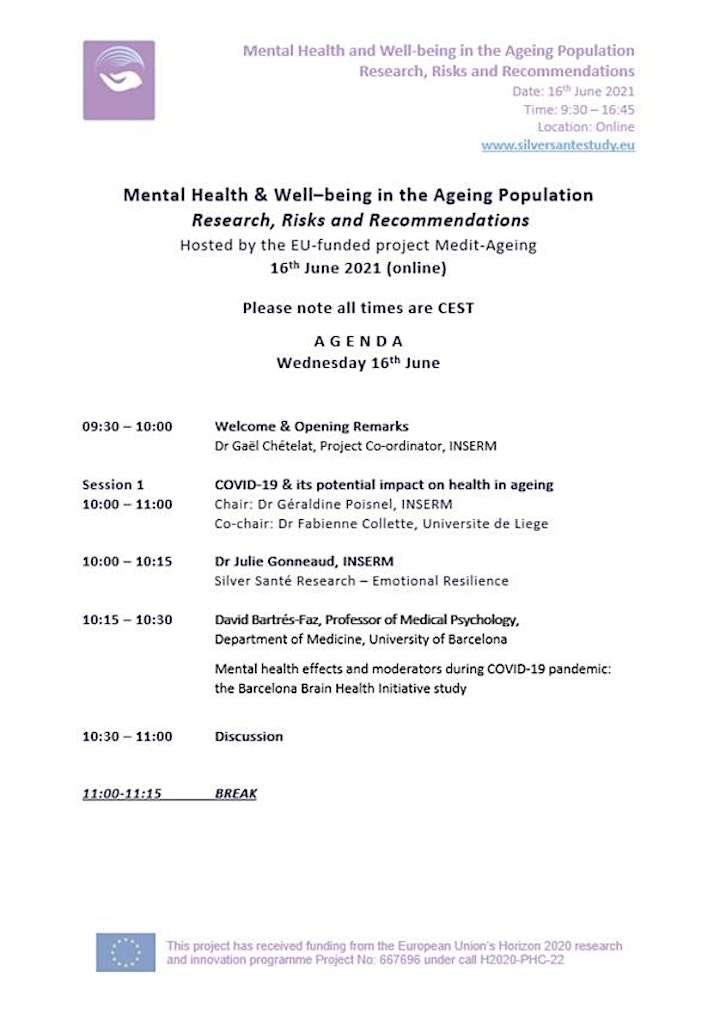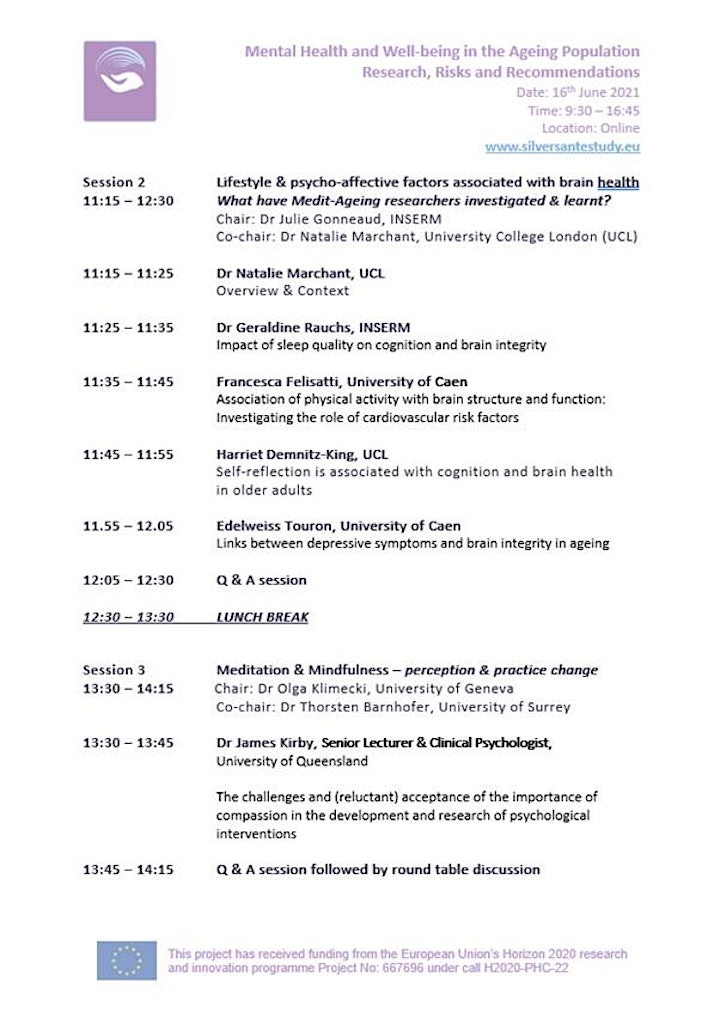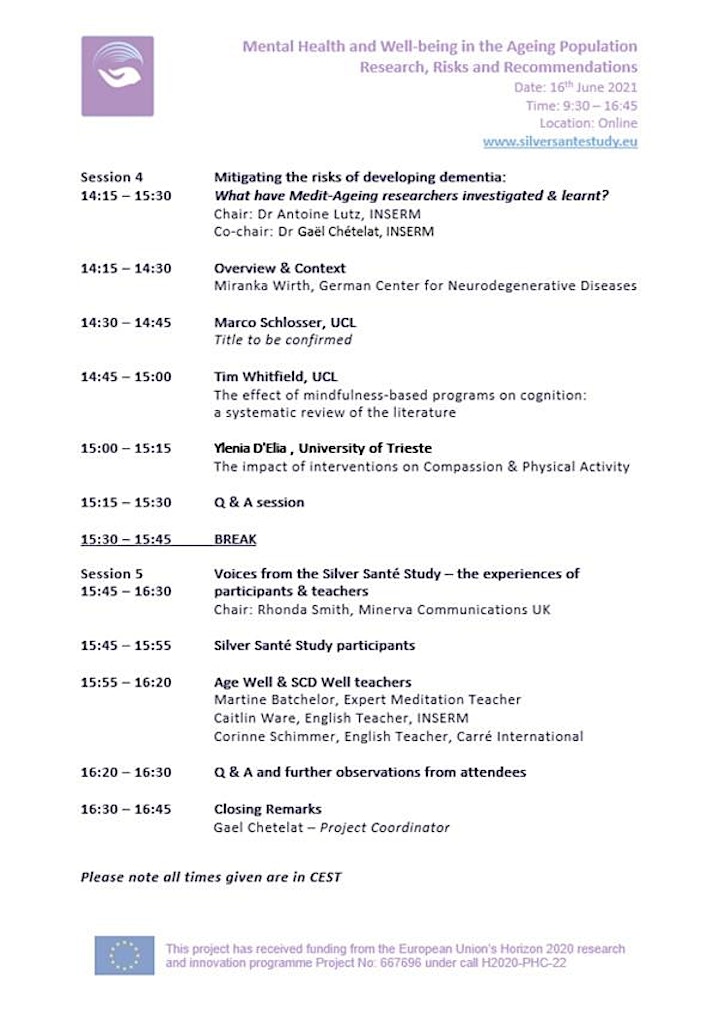 Organiser of Mental Health & Well-being in the Ageing Population