Mental wellbeing check-in and 'mind painting' therapeutic harp visualisation
About this Event
Following the sell-out success of our inaugural mental wellbeing check-in and laughter yoga webinar on Wednesday 27th January, The Wellness Movement are pleased to confirm our second self-care event aimed at supporting the wellbeing of HR professionals, managers and NHS staff.
We believe self-care is just as important as caring for others, because you cannot pour from an empty cup. Sha Hussain, founder and award-winning wellbeing consultant, and harp practitioner Julia Mitchell will be delivering a specially curated mental wellbeing check-in and 'mind painting' therapeutic harp visualisation on Wednesday 24th February at 11.00am.
This is for your all lovely people out there, supporting your colleagues and a special shout out to those working in the NHS in these uncertain times (we've got you).
What can you expect?
• We begin with a mindful moment, helping us to arrive into the present moment
• An introduction to Sha's fun and interactive mental wellbeing check-in exercise (that is helping to create meaningful conversations around mental health in the workplace)
• A focus on the power of community and connection in these uncertain times
• Followed by a 25-30 minute 'mind painting' therapeutic harp visualisation
• An opportunity to interact with likeminded professionals supporting their colleagues wellbeing across a variety of sectors
• A short Q&A at the end of the session
• All attendees will be given copies of our self-care and mental wellbeing resources
Organisations that registered for our first event included; Bank of America, Lloyds Banking Group, Santander, KPMG, Deloitte, Sainsbury's, Tesco, Co-op, and the NHS.
Please note:
1. Webinar joining instructions will be sent to you 2 days before the event (with further reminders 2 hours prior to the session and 10mins prior to the session).
Please do not make the webinar link public as this may affect our ability to curate similar events in the future.
2. The webinar will start at 11:00 and run for about 1 hour 15 minutes.
3. We will record the webinar and upload to our video platform afterwards.
4. This webinar will be fully interactive, with use of the breakout rooms, polls, comments box and there will be opportunities to engage with the hosts at given times throughout the session.
5. By attending the event, you are giving your consent for your image to be used on any of our promotional materials.
6. By signing up to this event you agree to subscribe to our newsletter and be kept up to date on the latest news and events.
We look forward to welcoming you!
Big love! ❤️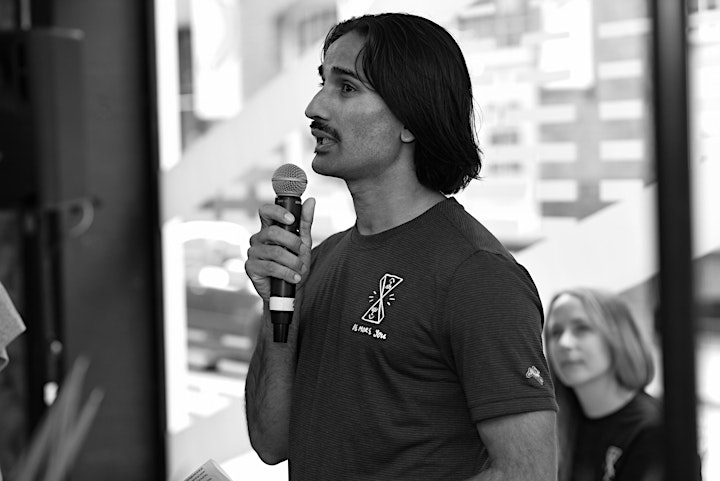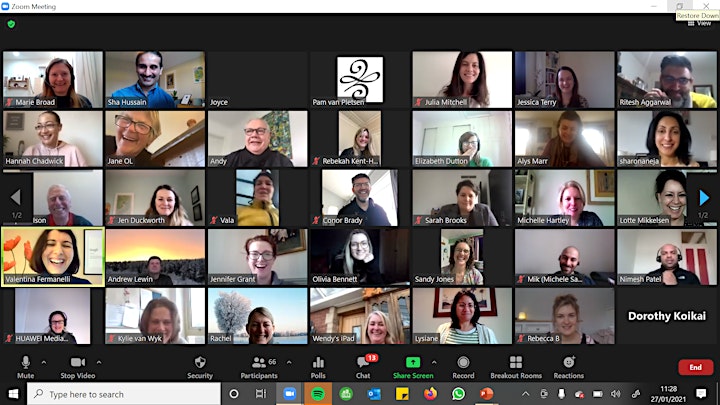 Testimonial from January's Event!
Really enjoyed the wellbeing check-in & route to happiness. The laughter yoga was a fantastic experience.
Jessica Terry, Mental Health First Aider at InterEurope AG European Law Service