Sales Have Ended
Registrations are closed
Contact lia@schoolofmarketing.co.uk to join a waiting list
Sales Have Ended
Registrations are closed
Contact lia@schoolofmarketing.co.uk to join a waiting list
Free mentoring session for young people (18 years old - 28 years old) who are looking to build, excel and grow with the right guidance.
About this event
Richard Bon - Managing Director at Clear Channel UK
Richard Bon is Managing Director of Clear Channel UK. He joined the company back in 2000 and subsequently progressed through various roles in the marketing, planning, and trading departments. He now sits on the company's European ExCo and as of 2020, he is additionally Commercial Lead for Clear Channel Europe.
Richard has led the digital transformation of Clear Channel in the UK to expand the company's Digital Out of Home footprint. Digital now represents the majority of the company's revenues. Under his leadership, Clear Channel's digital estate has grown to over 5,000 screens. Including Adshel Live, the largest DOOH network, and Malls Live, the leading full video malls network in the UK. Richard is also spearheading the next phase of the company's growth including the delivery of automation and programmatic solutions underpinned by data.
Richard hails from France. He is a proud family man, with a natural passion for vin rouge, food and cycling.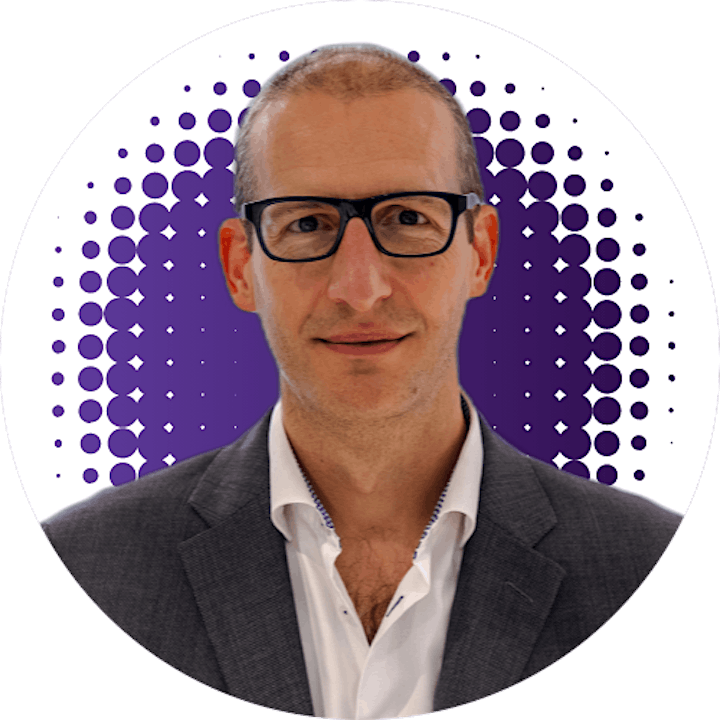 What will be covered in the session?
You will work closely with the mentor and 19 other mentees.
The mentor will open the conversation by asking you to introduce yourself.
The mentor will then introduce themselves and cover their career journey, challenges that they have faced and how they overcame these which will all be relatable to the topics provided on each mentees' registration form. You will discuss the topics as a group, what this means for you and how you can incorporate what you have learned to overcome your current obstacle.
The mentoring session includes Q&A section where you can seek guidance in anything else you like.
To close, our mentor will ask you for some advice. We often think of the mentor-mentee relationship as one-sided, but we believe it's a two-way street. Our mentors will seek some guidance from you and you will receive their questions 48-hours ahead of the session to give you some time to prepare.
48-Hour Cancellation Policy
You must only register to an event if you can guarantee full commitment; including being online on the zoom call at 11:15 am sharp.
If you cannot make it, please cancel and give someone else your spot. You can cancel directly from the Eventbrite page by clicking 'request a refund'. Here are the instructions on how to cancel.
Remember, this is all done voluntarily by our busy mentors who are contributing their time for you!
Oh no! Is this session now full? 😢
Register here to receive updates on upcoming sessions. When you register with us, you will receive the link to the event 24-hours before other platforms. We are limited to 20 mentee spots per session, so you will get better chances this way!
Inquiries
If you need any help filling out the registration form or you'd like to work with us to promote our programme please contact us on the email below our Programme Manager at lia@schoolofmarketing.co.uk.
Terms and Conditions
By signing up to any Mentoring Gen Z event you are consenting to the School of Marketing recording the session. This recording will be made available to all mentees in full after the session has finished, whilst short extracts of the recording may from time-to-time also be used in other courseware and/or promotional materials. You are also confirming to adhere to our 48-Hour cancellation policy meaning that you are no longer able cancel your registration 48-hours before the session after 12pm.
If you have any concerns or questions then please get in touch with us on the following email: lia@schoolofmarketing.co.uk.
Organiser of Mentoring session - Richard Bon, Managing Director at Clear Channel UK
The Mentoring Gen Z Programme
The School of Marketing launched a new mentoring initiative called Mentoring Gen Z in partnership with The Marketing Society and Marketing Week to help ignite the passion and create opportunities for young people. We have enlisted the UK's top CMOs from companies such as L'Oreal, Aviva, Google, Camelot, Boots, Nandos, Accenture, NatWest, Sky, Adobe, WPP, Financial Times to name just a few.
We hold a completely free mentoring session each week for young people aged 16 to 28 years old.
You can sign up here for regular updates on the Mentoring Gen Z Programme