The School of Marketing (SoM) is empowering young people to build, grow and excel with the right guidance through free mentoring sessions.
About this event
Mentoring Gen Z by the SoM presents Jon Wilkins, Global Managing Director, Creative Council, Accenture Interactive.
Just over 20 years ago, Jon founded Naked – a ground-breaking International communications agency. There, he helped household names like Coca-Cola and Unilever strengthen their brands, and pioneered the concept of media neutrality. Jon went on to transform Naked from a small start-up into an international powerhouse, with offices across the globe and a blue-chip client list.
As Chairman of creative agency Karmarama, he has been developing an integrated service offering, and sharpening their capabilities in data and mobile technologies. At the same time, Jon is working with key clients to help them grow their businesses through strategic support and creativity.
Jon is honoured to be a regular speaker both in the UK and Internationally, from the Cannes Lions International Festival of Creativity to the World Federation of Advertisers (WFA). He has been working with the WFA for the past decade to drive initiatives around Integrated Marketing, Project Reconnect, and Better Marketing.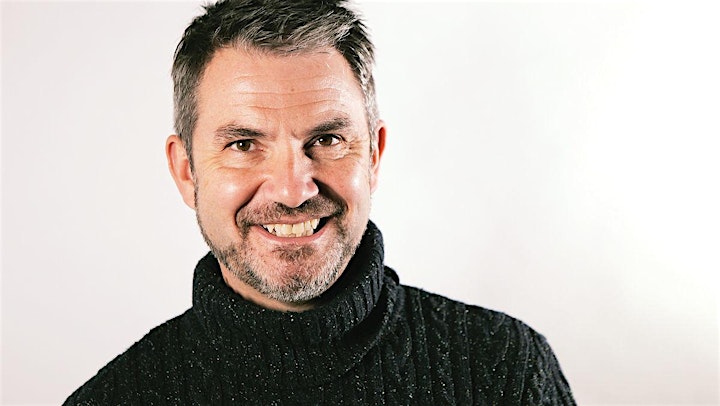 48-Hour Cancellation Policy
You must only register to an event if you can guarantee full commitment; including being online on the zoom call at 11 am sharp.
1. You can cancel by replying to any email you receive from us
2. Additionally, you can cancel through the Eventbrite page
We need you to advise us of a cancellation so we can give room for another mentee to register.
Remember, this is all done voluntarily by our busy mentors who have contributed their time for you!
Oh no! Is this session now full? 😢
You are more than welcome to email lia@schoolofmarketing.co.uk for information on future sessions.
Organiser of Mentoring session with Jon Wilkins - Global MD at Creative Council
The Mentoring Gen Z Programme
The School of Marketing launched a new mentoring initiative called Mentoring Gen Z in partnership with The Marketing Society and Marketing Week to help ignite the passion and create opportunities for young people. We have enlisted the UK's top CMOs from companies such as L'Oreal, Aviva, Google, Camelot, Boots, Nandos, Accenture, NatWest, Sky, Adobe, WPP, Financial Times to name just a few.
We hold a completely free mentoring session each week for young people aged 16 to 28 years old.
You can sign up here for regular updates on the Mentoring Gen Z Programme