Description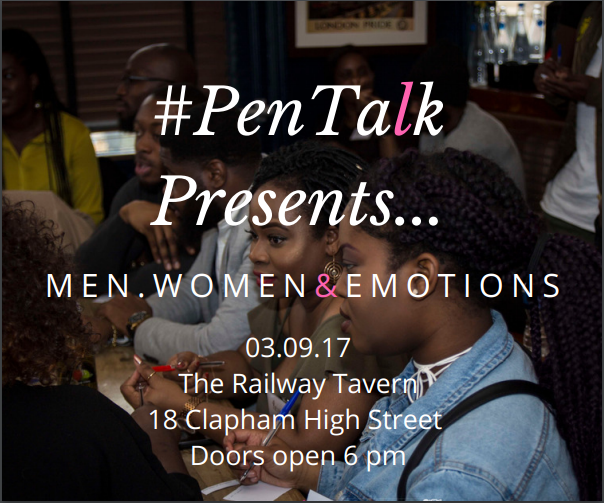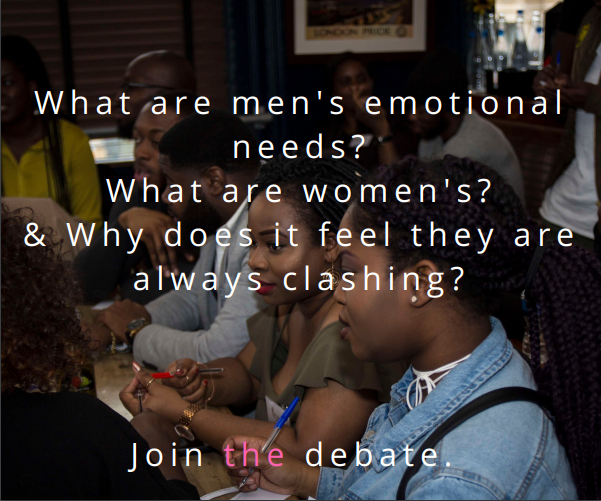 Off the heels of the success of the last event in May, #PenTalk is back with another conversation.
The male and female emotional psyche are forever clashing.
The requests for men to "open up" or for woman to " stop being so emotional" shows a clear gulf between the genders and this is what we'll be exploring on the night.
So here's what we'll do:
We'll begin the evening the usual #PenTalk way with networking whilst being serenaded with music. We'll then move into the crux of the event - the debate. We'll then finish the evening with some post -event networking.
Expect passion, expect to have your views challenged but most importantly expect to be edutained.
Doors will open at 6.