Merchandising And Store Layouts Made Easy

Thursday, 28 September 2017 from 18:00 to 19:30 (BST)
Event Details
Richmond Foodies in association with
CPG Executive Consulting Ltd and Richmond Council
Proudly Presents

"Merchandising And Store Layouts Made Easy"

Expert Speaker -  David Anthony
 
Thursday 28th September 2017 at 18.00– 19.30 
Venue: The Richmond Annexe, Quadrant Road, Richmond, TW9 1DH
 REGISTER NOW
 ARE YOU A FOOD RETAIL BUSINESS INTERESTED IN INCREASEING YOUR IN-STORE SALES TO THE MAXIMUM? IF SO THIS EVENT IS FOR YOU.
You are invited to this free workshop where you will learn how to best position your products on the shelf to maximise space, increase sales and improve your visual merchandising.
Join us for an interactive evening with a top food & retail merchandising expert to help you get your store layout right. This is an opportunity to meet & learn from a leading UK retail visual merchandiser. The key presentation will focus on showing you how to optimise the use of your retail space and display products in a way that encourages sales.
Take this exclusive opportunity to get your business growth questions answered and find out:
The basics of getting your store space right

What you need to think about with visual merchandising

How to use your outside/window displays effectively

How to build a shop layout that will attract your customers

How to attract customers in your door

Keeping your store layout fresh
GET YOUR FOOD BUSINESS GROWING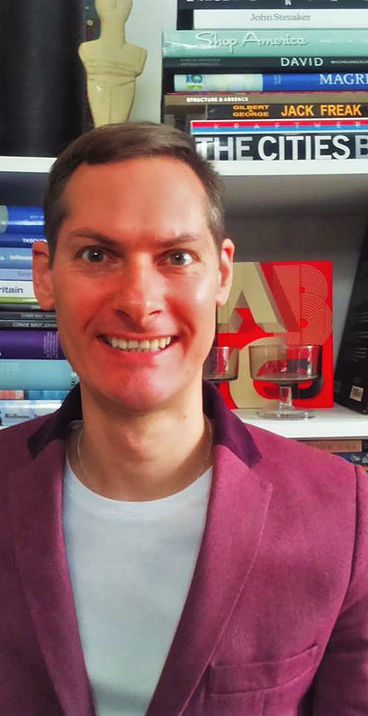 About David Anthony
The workshop will be facilitated by Visual Merchandising and Retail expert, David Anthony. David has over 15 years high end retail experience and has worked with some excellent brands including House of Fraser, Cafe Nero, Prada and Carluccio's.
WHAT DAVID HAS DONE 
David's former background is fashion and homewares where he learnt the art of Visual Merchandising and Styling through department stores and boutiques into the world of independent theatre and cable television. David has a varied background and now works freelance in the cafe, food and retail lifestyle sector and the world of fashion and homeware brands.  
WHAT DAVID DOES NOW 
David creates spaces and identifies what's not working and how to make everything look great through the art of merchandising whilst maintaining brand values and ethics all with your customer profile in mind. He works from behind the scenes ensuring everything is in place along the customer journey from front of house. Join him so he can help you capture your customer!
 This is an interactive workshop giving you the information needed to plant the seeds of growth and achieve your foodie business dreams!
REGISTER NOW
When & Where

Richmond Library Annexe
Quadrant Road
Richmond
TW9 1DH London
United Kingdom


Thursday, 28 September 2017 from 18:00 to 19:30 (BST)
Add to my calendar
Organiser
Richmond Foodies with StartUp Richmmond and Richmond Council has just launched it's newest and most comprehensive FREE programme of support for Richmond Upon Thame called
The Richmond Enterprise Challenge
Step up, Start Up, Scale Up
This programme is proudly supported By Richmond Council.
The programme is Richmond's newest and most comprehensive FREE business support programme for businessesRichmond. We have created a membership platform where members can gain  access 24/7 to our on demand business training, a growing members directory, webinars, live workshops, networking, expert business clincis, One 2 one private consultancy sessions and so much more... 
All our Food events will be advertised on Richmondfoodies.co.uk. There are many other events and on demand training modules available on our sister site www.sstartuprichmond.com
About Us:
We're Richmond Foodies  (A part of CPG Executive Consulting and StartUp Richmond) and we're working with food-related businesses in Richmond so we can help grow your business like a perfect chocolate soufflé. If you live in, run or want to run a business in Richmond, or the surrounding area, which has something to do with food (whether making it, packing it, or supplying equipment, professional services, creative work or marketing support for it) then sign up now.
Supported by Richmond Council and backed by CPG Executive Consulting Ltd and Start Up Richmond, Richmond Foodies has been designed to give you free business support to get your business growing.
For more please go to www.richmondfoodies.co.uk and www.startuprichmond.com 
Note: Richmond Foodies and StartUp Richmond is a programme run by CPG Executive Consulting Ltd. (www.cpgexp.com) and Richmond Council. By registering for one of our events or signing up to our membership site you are agreeing that we may contact you in the future about this event, future events and other promotions organised by the StartUp Richond, CPG and Richmond Council. Yout have the option to opt out of any future emails by clicking on the unsubsubscribe link at the bottom of the email. 
We video and photograph all of our events which we publish later. By signing up to our events you are agreeing that we can use your image. If you have any queries please contact us at hello@startuprichmond.com 
Richmond Foodies, StartUp Richmond, CPG and Richmond Council is compliant with all regulations associated with the Data Protection Act of 1998 and GRDP.
For further information please see a copy of our policy at http://www.cpgexp.com/data_protection_policy/