Sales Have Ended
Registrations are closed
Sign into ShopTrotter newsletter to be informed when the next event is planned http://eepurl.com/cKrBkj
Sales Have Ended
Registrations are closed
Sign into ShopTrotter newsletter to be informed when the next event is planned http://eepurl.com/cKrBkj
Description
Physical retail is dying.




Or it's about to, unless you - the retailer - start linking your offline and online offer, and get into digital transformation. Running an online store is not enough - there are so many ways for a boutique to use technology to create useful connections with their customer to increase sales. And it's simpler and probably less expensive to achieve than you think.
Meet our expert speakers to find out how to connect the dots, get the scope of available solutions, and learn which are best for you.
We will help you find the most efficient ones, and hopefully convince you that apps, in-store technology, data analytics, e-marketing etc. are relatively easy to implement and cost less than you

might expect

.
Running an independent boutique is difficult enough - so you should focus on what you're best at. Let us guide you through the mysterious paths of digital transformation in physical retail. Hurry up - the future starts now, and without keeping up with customers who live a digital life and who choose simplicity, there is no chance to stand the competition of e-commerce.
But what would London be without indie fashion boutiques?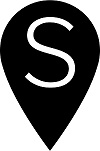 During the event you will learn about:
Connecting the dots - how digital techniques can help merchandise products and services in physical stores

Analyzing and re-targeting in-store visitors by using iBeacons and wi-fi tracking

Attracting new groups of prospective clients - how to reach tourists when you're not on Oxford street

Trends for the retail - numbers regarding shopping tourism and the market value

How changing generations make it important to create an omni-channel customer journey?

Speakers:
- Simon Liss - a digital entrepreneur and innovator, focusing on the application of emerging technologies to solve business problems. He launched a mobile agency in 2006 and in 2014 co-founded Omnifi. The company designs and delivers innovative mobile, digital and IoT projects for retail and leisure clients supported by in-house R&D.
- Dawid Pacha - with over 11 years of experience working at the intersection of new technologies, new media, and entrepreneurship, Dawid advises how to revive traditional businesses with some modern techniques. He is the Customer Development Leader at Netizens, a digital innovation house, where he links the R&D department to market needs.
- Mila Sobiczewska - founder and CEO of ShopTrotter – mobile shopping guide for traveling fashion lovers. Fashion and retail enthusiast, consistently takes advantage of technology solutions to protect physical boutiques, because independent stores and local designers are a feature that makes every city special, and tells about their citizens and culture more than a travel guide.
- Pia Stanchina - she is an unshakable optimist. A motivational speaker who navigates the worlds of fashion, beauty, luxury and tech, her mission is to empower her audiences to build a brighter future together. A well respected member of London's fashion-tech community, Pia spends part of her time advising female start-up CEOs. She is an Executive Committee Member of the Fashion Trust and advises the founder CEOs of WAH London, Semaine and FashionandMash.com.
Meet us at TechHub London - a place where innovation is everyday reality. Join industry insiders and experts, ask questions and network with other fashion retailers.
Partners:
PLUG - Polish Tech Link
Skinny Proseco - www.thomsonandscott.com