MERLIN ICT Workshop #9: Investment War Stories for Angels and Entrepreneurs
Description
This interactive afternoon session will provide an insight to The Invested Investor and new rules for start-ups, scale-ups and angel investing.
Alan Cowley, Co-Founder of The Invested Investor and his guests, will use real war stories of success and failure from angels and entrepreneursto give the audience an informal insight to equity and early stage investment from both ends of the journey. The discussion will include the dos and don'ts of investing in early stage companies, views on industry trends and the changing climate of early stage investment. They will also share their top-tips and favourite war stories.
GUEST SPEAKERS
We're delighted to announce our guest speakers:
Peter Hiscocks, Fellow in Entrepreneurship and Innovation Management, Cambridge Judge Business School, University of Cambridge

Gonçalo de Vasconcelos, Co-Founder and Non-Exec Director of multi-award- winning online investment platform SyndicateRoom
Afternoon Agenda
16:00 Networking and registration over drinks and street-style food
16:30 Introduction to Merlin ICT and Guest Speakers by David Gill of St John's Innovation Centre
16:35 Panel discussion moderated by Alan Cowley of The Invested Investor followed by Q&A
17:35 Further networking
18:30 Event close
ABOUT THE SPEAKERS
Peter Hiscocks, Fellow in Entrepreneurship and Innovation Management, Cambridge Judge Business School
"I consider enterprise and entrepreneurship to be the engines of growth in the economy and therefore super important for society as a whole." Peter Hiscocks has spent a number of years in the private sector working in product development in large companies before starting his own businesses. Peter has founded twelve new ventures to date, of which seven have been sold, two have closed and he is Chairman or Director of three others. One of these businesses was a £30 million seed fund for early business ventures. Peter has been working in the entrepreneurial community of Cambridge for over 40 years and set up the first Department of Entrepreneurship at the University of Cambridge in 2000. Peter is also an active Business Angel.
Gonçalo de Vasconcelos, Co-Founder and Non-Exec Director of SyndicateRoom
Gonçalo is a serial entrepreneur. He is the Founder and CEO of Rnwl, an insuretech company launching soon. Gonçalo is also the entrepreneur behind the vlog "What it REALLY is like to be an Entrepreneur". Before Rnwl Goncalo founded SyndicateRoom, a multi-award-winning Fintech company. Gonçalo is also a Fellow in Entrepreneurship at JBS, University of Cambridge and a contributor for Forbes, writing regularly about entrepreneurship. He regularly delivers keynote speeches at main conferences throughout the world. Goncalo regularly contributes or is featured in the media including BBC, Forbes, Financial Times and The Sunday Times amongst others. Gonçalo was considered one of the Top 10 most influential people in tech in the UK as well as one of the Top 40 most influential people in fintech in Europe.
Gonçalo pioneered the investor-led™ model in the UK, opening up access to exclusive deals that professionals are investing in. SyndicateRoom is an equity investment platform that allows investors to access companies throughout their entire equity journey, from early-stage private companies to premium segment listings on the main market of the London Stock Exchange. Gonçalo is an alumnus of Imperial College London (awarded distinction) and has an MBA from Judge Business School, University of Cambridge where he was awarded awards for academic and professional achievements.
Gonçalo is particularly passionate about giving entrepreneurs the chance to prove themselves and become successful. In his spare time Gonçalo cycles long distances, plays tennis and, when in warmer climates, sails with his wife whenever there is half a chance.
This event is part of a wider Merlin ICT programme. To find out more, please visit www.merlin-ict.eu
Join the conversation on Twitter using #MerlinICT hashtag.
About MERLIN project
MERLIN (Methodologies for Researcher Led Innovations) will support market-oriented researchers, SMEs and start-ups across Europe, to consider the full potential of their research and to shape ideas and outputs into innovations to be ready for market validation and commercialisation, by using modern needs-first, market-led methodologies.
MERLIN has been funded in the context of the Innovation Radar initiative of the European Commission, under the Digital Single Market strategy.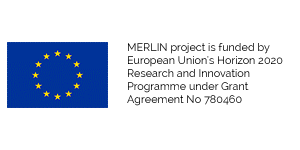 Organiser of MERLIN ICT Workshop #9: Investment War Stories for Angels and Entrepreneurs