Event Information
Location
Merrist Wood College
Holly Lane
Worplesdon
Worplesdon
GU3 3PE
United Kingdom
Animal Encounter tours are held at Merrist Wood College and allow visitors to view the amazing animal collection at the College.
About this event
Animal Encounter tours are held at the Merrist Wood College Animal Management Centre and include:
- The Arid Biome; housing species such as Cuban iguana, tortoises, three banded armadillo and Von der Decken's hornbills…
- The Tropical Biome; housing species such as coati, black throated monitor lizard, forest dragons, tree frogs and turtles…
- Husbandry Room; housing a wide selection of birds and reptiles including bearded dragons, corn snakes, royal pythons, tortoises and fish…
- Walled Garden; to meet the meerkats
Our experienced Animal Encounters Keeper Team will provide information on the different species, and allow visitors to meet some of the animals. We aim to educate visitors on subjects such as conservation, breeding projects and bio-diversity. There may also be an opportunity for visitors to handle or feed some of the animals (COVID-19 restrictions may apply to some animals). Please be aware that there will be free-flying birds in the biomes.
Further information
- Tours take place in the Animal Management Centre at Merrist Wood College
- You MUST pre-book your tickets – no entrance will be allowed without a ticket
- Under 16 year olds must be accompanied by an adult (over the age of 18 years)
- The minimum age for the tours is 5 years
- Maximum numbers are 10 visitors per tour
- Footwear needs to be sturdy (i.e. trainers) – strictly NO open toe sandals or flip flops
- Car parking is on site and is free of charge
- We reserve the right to cancel a booking in any unforeseen circumstances that may arise (a full refund will be given)
- All tickets are non-refundable (unless agreed by the Commercial Manager)
- Please arrive approx. 10 minutes before your allocated tour time
- We can't guarantee handling and feeding on all our tours but we will always aim to include some on each tour
- Animal welfare is extremely important to us and if any visitors put any of our animals at risk then we will politely ask them to leave the Centre
- Participants will be encouraged to wash their hands before and after the tour and antibacterial gel will be available- Participants presenting with COVID related symptoms or have persons within the household with symptoms must not attend.
For details of all our Terms & Conditions please go to http://www.merristwoodevents.co.uk/animal-encounter-activities-terms-and-conditions/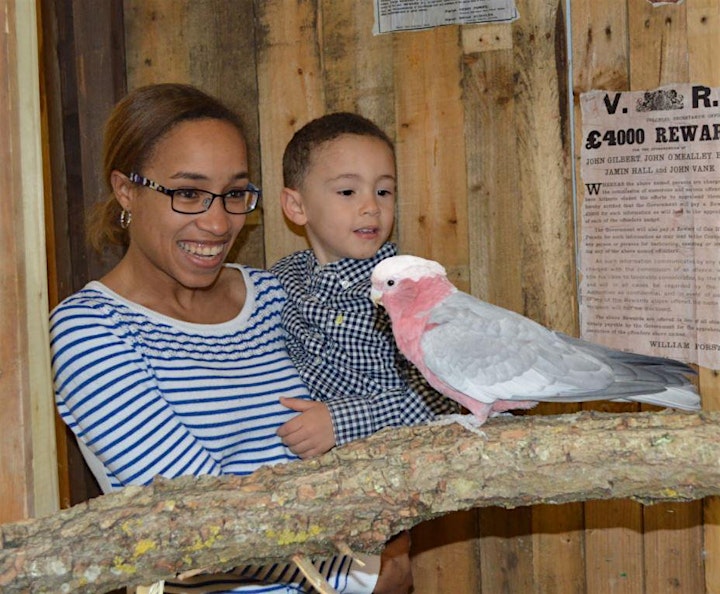 Date and time
Location
Merrist Wood College
Holly Lane
Worplesdon
Worplesdon
GU3 3PE
United Kingdom