Sales Have Ended
Ticket sales have ended
Tickets not longer available to this event, but please check our other Masterclasses!
Sales Have Ended
Ticket sales have ended
Tickets not longer available to this event, but please check our other Masterclasses!
As part of our Merrolyn Masterclasses, a special guest presents: Mystery Masterclass!
About this event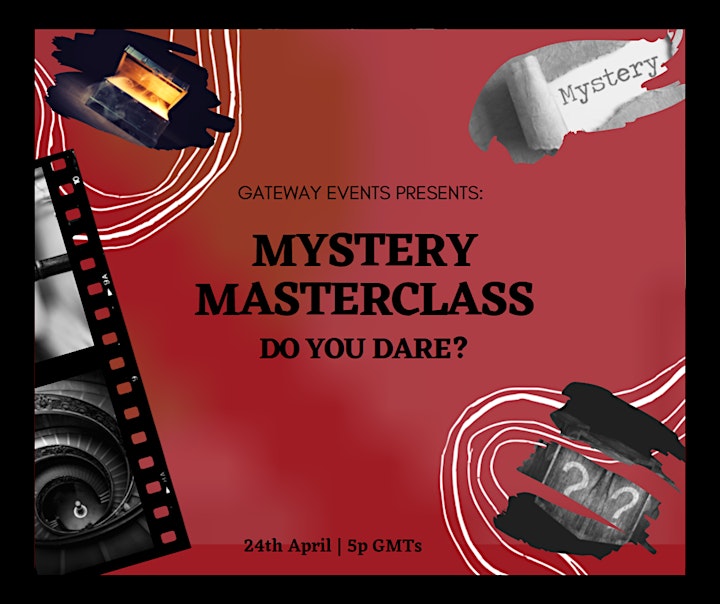 This will be a series of online Masterclasses to bring some Magic into your lives. Our incredible roster of panellists is a definite must-see, and next up is a special guest, Valengula Lassata, played by the amazing Stacey.
This is where we would normally tell you more about the event, but since it's a mystery.. All we can say is that it will be extraordinary and we are very much looking forward to it! So stay tuned for our surprises! You will enjoy unravelling this mystery and learning about why a Vampire would ever decide to become a Healer and be around blood *constantly*.
There will be some practical elements to this masterclass. It's completely optional, but if you want to create the items made in this class you will need:
> water, water bottle (or another clear container), and a selection of natural crystals (or equivalent)
> ginger root, turmeric root, dried lavender, fresh mint, and honey
> a rock or stone with a flat surface and a marker or paint pen
> your wand
Format:
Each Masterclass will run up to 1 hour and will be held via Zoom Webinars. You will receive the link on the day of the Masterclass (via email) and if you can't make it, we will send you a recording so you can see it on-demand. The guest will be our panellist, with you as the audience - this means only the guest will have their camera on, while you will be able to send in comments and questions via text chat.
This event is open to all Magic-loving individuals, both those who are familiar with or yet to come across the Magic of Merrolyn: Hecatic Academy for the Gifted or Gateway Events, so grab your friends and let's have some fun!
A small suggestion:
We encourage you to make it a party! Why not get together with your friends (virtually, unless local rules allow otherwise) and stream our guest's Masterclass as a group? You could also dress up and roleplay along as Merrolyn students perhaps? We know it's not quite the same as LARPing, but it could be a new opportunity to test out your kit, a new character idea or just have some fun getting lost in our Magical universe!
Pricing Structure
For these events we are setting a 'pay what you want' pricing structure by utilizing Eventbrite's 'Donation' functionality. We understand that these are tough times for many and wanted to make this event as accessible as possible, while also covering our revenue needs as we incorporated Gateway Events just before the pandemic started. Read our blog post here.
As always, if you have any questions, please contact us on info@gatewayevents.net
* Disclaimer: We are not practicing actual magic, this event and all events associated with Merrolyn are play-pretend.