Join the Merseyside Faith & Climate Network during this year's Interfaith Week!
About this event
We're coming together on Mitzvah Day to continue our multifaith, city-region wide response to climate change. Share your ideas, join discussions, take part in workshops and be inspired.
As part of our Mitzvah actions, please bring some tinned or dried foods and/or unwanted, good condition clothing to donate if you can. Your donations will go to local communities that Micah and Faiths4Change are working with.
The venue address (Liverpool) and schedule will be emailed to you when your booking is made. Lunch & refreshments are included as part of the event (Halal & Kosher).
This event is hosted by Rt Reverend Paul Bayes, Bishop of Liverpool. You can find out more about Eco Diocese by going to: https://liverpool.anglican.org/EcoDiocese
**Join the Faith & Climate Network facebook group for events, ideas and discussion*
Please email liz@faiths4change.org.uk or call Faiths4Change on 0151 705 2111 with any questions.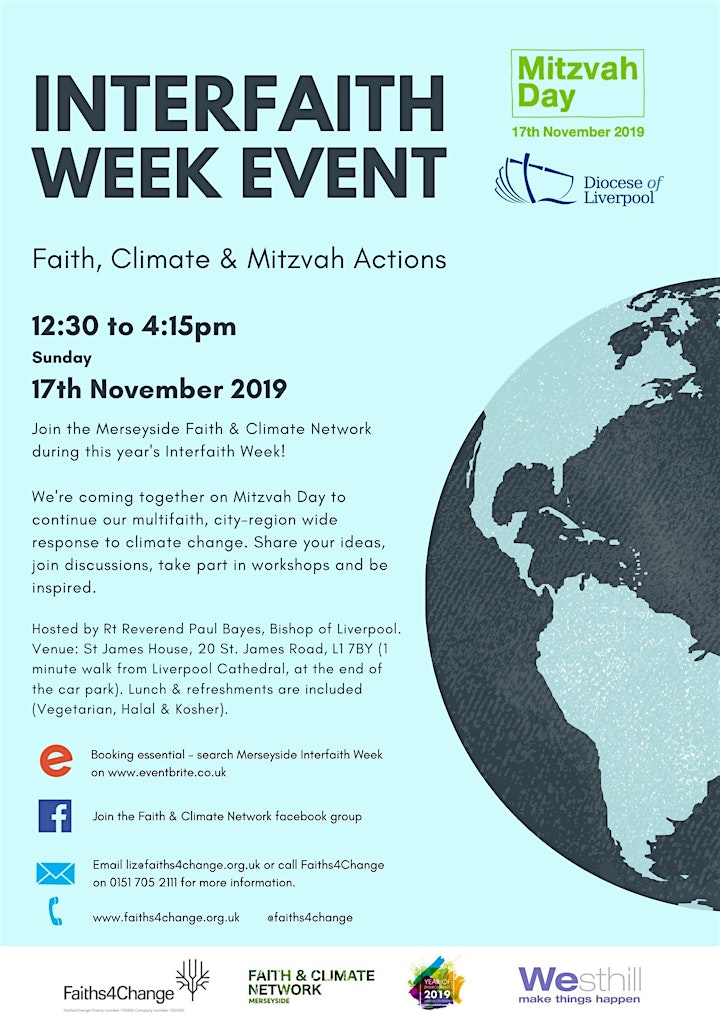 Organiser of Merseyside Interfaith Week 2019 : Faith, Climate and Mitzvah Actions