Pre-book session entry. Come & play at one of our fabulous Mess Around multi sensory, messy play experiences for 12m-4 years
About this event
Come & play at one of our fabulous Mess Around Messy Play Sessions.
This is a Pre-book entry session. Please book for the number of children for play. to comply with Covid regulations.
Our Adult entry is still FREE
Child play costs are £2.50 per child per session, payable on entry.
Pre-pay cards still available and valid: £10 per 5 sessions / £15 per 10 sessions.
We provide multi sensory, messy play experiences for 12m-4 years
RUSH 2The DEN Messy Play is held on Tuesdays where we cater for all ages up to school ​​entry level where tots and young children (and their adults) enjoy messy play with something sticky, something dry, something malleable, something that makes a mess of the room but not the child... sand and water play is always available​. Every week is different!
We are open between 9.15am and 2.45pm to enable you to enjoy your quality time with your little one at a time convenient for your routine Sessions are pre-bookable.
​​Play is essential to children's development. Messy play is important for young children, giving them endless ways to develop and learn through their senses as they explore the different textures of materials.
​​All types of play are essential for children's development and early learning. Play helps children to develop and improve their gross and fine motor skills, co-ordination and concentration. Also how to work co-operatively and collaboratively, use all their senses to discover and explore their environment, and develop their imagination, creative thinking and ability to problem solve and experiment with solutions.​
Children love to get muddy, covered in paint and stuff when playing, we call this Messy Play!
​​Children can gain independence in Messy Play as you are allowing as they choose the shapes, materials and pictures they want to play with.
Please remember to dress for mess .... old clothes please...
Aprons will be provided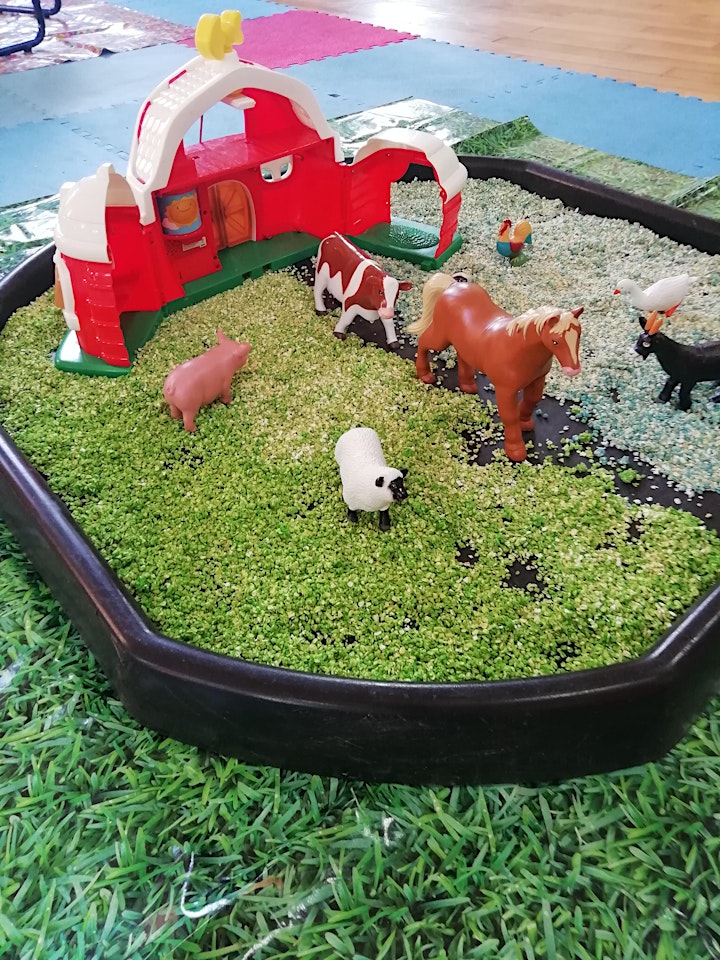 Organiser of Messy Play - August