Description
This event is provided by the Black Country Skills Factory in conjunction with the Institue of Cast Metal Engineers. The course comprises of 6 modules which will take place over 2 days with 3 modules being on the first day, and 3 on the second day.
The course register on the day will reflect these modules.
The training will be focused around equipping non-production personnel with a fundamental appreciation of basic metallurgy so enable them to understand the principle underlying concepts of metal properties.
Session 1 - 15th October
Thermal Equilibrium Diagrams
Solidification Metallurgy
A guide to Metallurgical Terms
Outcomes
The learner will be able to go back to their workplace and:-
Use TED's as a guide to heat treatment temperatures
Use TED's as an aid to accurate metal pouring temperatures
Use solidification ranges to predict shrinkage defects in various allows
Improve mechanical properties by alloy additions
Section sensitivity & mechanical properties
Recognise how various element additions produce different structures
Understand phase & compound names commonly used in technical discussions
Session 2 - 16th October
Cast Iron Metallurgy
Steel Metallurgy
Mechanical Properties and Testing Methods
Outcomes:
The learner will be able to go back to their workplace and:-
Recognise Cast Iron, Nodular Cast Iron & Austempered Cast Iron
Recognise production methods required for various alloys
Recognise Steel Alloys & their applications
Recognise chemical & mechanical properties of steels in their workplace
Use relevant hardness testing method for various materials
Recognise fracture types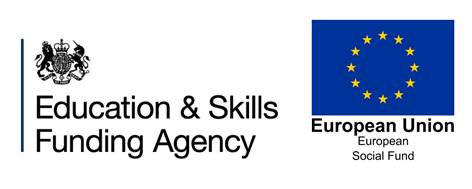 Under the EU funding rules, eligibility will be checked before the course commences
People currently undertaking a modern apprenticeship are not eligible for this funded course
To be eligible for this course, your business must be located in the Black Country