Description
A worldwide conversation space co-created by and for enthusiasts for Clean Language, metaphor, self-organisation and emergence.
We'll connect using elegantly-simple video conferencing systems which mean we can communicate easily, in a very human way. We just don't have the costs and hassles of travel.
The event structure is inspired by Open Space Technology, with a few tweaks to help things along online.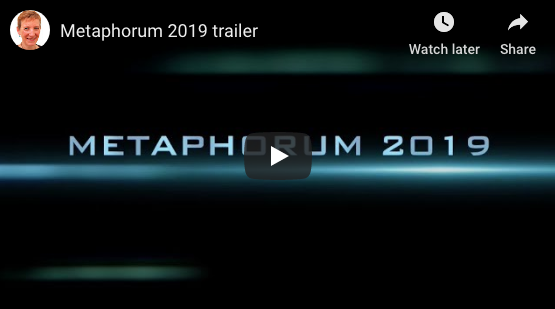 How It Works
Anyone can propose and run a session: you don't need to be an expert to make it happen! An interesting question can be a great place to start. And, the group will include leading Clean trainers and thought leaders from around the world.
You don't have to attend the whole event. People from around the world will be dropping in and out as their timezone allows. The event will span at least 12 hours from UK morning to evening, possibly longer depending on the level of interest from the Far East, Australasia and the American West.
Click the green "Tickets" button above right to book your seat. This price does not include recordings of sessions (see below).
Some of the sessions so far proposed include these: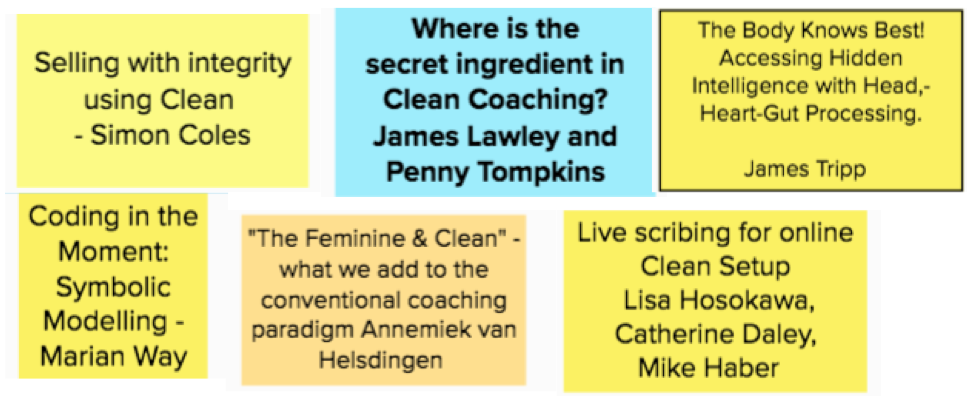 What You'll Get
The first three Metaphorums, in September 2016, March 2017 and February 2018, were awesome!
Here are some of the benefits people said they received:
Lots of practice in different contexts in a short space of time

Verifying/fine tuning my ideas with people before going "public"

Meeting and interacting with old and new friends

Share expertise and support Clean projects that people are planning

Hear experts speak, and explain things I thought I knew!

Peer learning

Hearing examples of how Clean is being used in different contexts

Sharing how we use Clean in organisations, and supporting people who want to do that, too

Finding out what people are doing, getting inspired and building together.
New To Clean Language?
Metaphorum is a great place to meet experts and enthusiasts of Clean Language from a variety of backgrounds. Most sessions will include Clean Questions and invite you to ask some yourself.
In order to maximise the value you get from the conference we recommend that you at least:

Have the basic Clean Questions at hand (having read them before is a plus :))
Invest a few minutes upfront to understand what Clean Language is about. There are a few sources that will help you with that including Caitlin Walker's TEDx Talk and Judy Rees's free ebook. You will find loads of demonstrations on Youtube if you want to dig deeper before the unconference.
Technologically Challenged?
It's all on video call! To participate live, you'll need an internet-connected device with a headset and a webcam. The video "dress code" is very casual - nobody expects you (or your background) to look as if you're on TV. We'll run some practice sessions in the weeks before the big day to help people get set up. There is a phone backup, but you'll miss out on some elements if you can't use video.
Want Recordings?
This is a real, live, interactive event, not a string of "webinars"! We want you to be in the conversation.
Some sessions may be recorded and those recordings may be shared, so please don't say anything confidential during the event. No centralised recordings will be made this year.
If you want to attend but really can't afford the ticket price, there's organising work to do and barter may be possible - please contact me asap.
Date and time
Location
Refund policy