Metaphysical Michael Jackson - Shannon Taggart - Zoom lecture
Event Information
Refund policy
Refunds up to 1 day before event
This illustrated presentation will consider Michael Jackson's curious dead/alive status and explore him as the ultimate liminal figure
About this event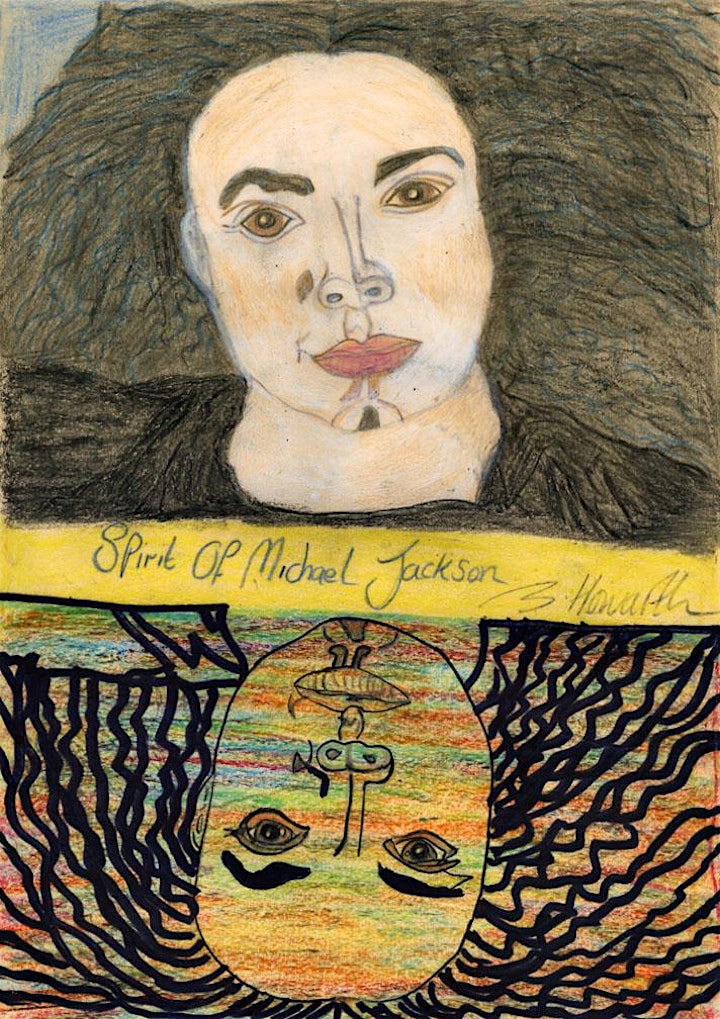 During her study of Spiritualism, Shannon Taggart encountered mediums who claimed to be in contact with the spirit of Michael Jackson. These séance experiences led her to contemplate the mysterious life and afterlife of the 'King of Pop.' This illustrated presentation will consider Michael Jackson's curious dead/alive status and explore him as the ultimate liminal figure, blurring the binaries: black/white, male/female, child/adult, good/evil, human/god, man/animal, reality/fantasy, and even the states of awake/asleep. Materials drawn from popular culture will demonstrate Michael Jackson's status as a contemporary mythical figure and reveal his parallels with the gods, saints, and shamans of the past.
Shannon Taggart is an artist based in St. Paul, MN, USA, exploring the intersection between Spiritualism and photography. She first became aware of Spiritualism as a teenager, after a medium revealed details about her grandfather's death that proved to be true. In 2001, she began photographing where that message was received: Lily Dale, New York, home to the world's largest Spiritualist community. Her project expanded to include séance rooms around the world in a quest to find and photograph ectoplasm – the elusive substance that is said to be both spiritual and material. Taggart's work has been exhibited and featured internationally, including at The Gallery of Everything in London, and within the publications TIME, New York Times Magazine, Discover, and Newsweek. Her images have been recognized by Nikon, Magnum Photos and the Inge Morath Foundation, American Photography and the Alexia Foundation for World Peace. Taggart's monograph, SÉANCE (Fulgur Press, 2019), was named one of TIME's 'Best Photobooks of 2019.'
IMAGE TITLES:
1. Statue of a Woman, Egyptian, c.1550 B.C.-1070 B.C., Field Museum, Chicago, USA.
2. The Spirit of Michael Jackson, by medium Sylvia Howarth.
Date and time
Location
Refund policy
Refunds up to 1 day before event
Organizer of Metaphysical Michael Jackson - Shannon Taggart - Zoom lecture
The Last Tuesday Society is a 'pataphysical organisation founded by William James at Harvard in the 1870s, currently headquartered at The Viktor Wynd Museum of Curiosities, Fine Art & UnNatural History in London. For the last twenty years we have put on Lectures, Balls, Workshops, Masterclasses, Balls, Seances, Expeditions to Papua New Guinea & West Africa, all from our East London Museum and it's infamous cocktail bar.