#MeToo - Contesting the boundaries of sexual violence?
Description
In this seminar, the Centre for Research into Violence and Abuse (CRiVA) at Durham University will be hosting Dr Bianca Fileborn, Lecturer in Criminology at the University of Melbourne, Australia, who will discuss the impacts of the #MeToo movement in Australia and internationally.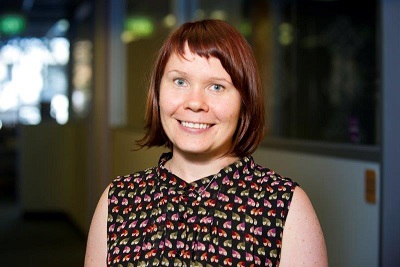 Abstract: The #MeToo movement exploded onto the global stage in October 2017 and continues to feature strongly in public debate. In this talk, I consider how definitions of sexual violence are contested and potentially disrupted through feminist activist movements such as #MeToo. Drawing on key case studies from #MeToo – and particularly that of Aziz Ansari - I examine how the boundaries of what constitutes sexual violence are both destabilized and reaffirmed. Debates emerging from #MeToo represent a power struggle over who is able to name and define what sexual violence is, and whose experiences 'count'. The movement provides a moment of rupture in which definitions of sexual violence are simultaneously opened up and pulled back towards more conservative understandings. I will critique claims that the movement has gone 'too far', instead arguing the need to further open up the parameters of sexual violence in a way that centers victim-survivors experiences, resists bounded, hierarchical definitions, and recognizes mundane and 'extreme' experiences as interconnected. Further, and drawing on contributions to the forthcoming collection #MeToo and the Politics of Social Change I close by considering whose voices and experiences have been included in the dominant narrative of #MeToo.
Bio: Dr Bianca Fileborn is a Lecturer in the School of Social and Political Sciences, University of Melbourne and an Australian Research Centre (ARC) Discovery Early Career Researcher Award Fellow. Dr Fileborn's work is primarily focused on the intersections and interconnections between space/place, identity, culture and sexual violence, and justice responses to sexual violence. Her current and recent projects include an examination of victim-centered justice responses to street harassment, sexual violence at Australian music festivals, policing of LGBTQ+ young people, and LGBTQ+ young people's involvement in family violence. She is the author of Reclaiming the night-time economy: unwanted sexual attention in pubs and clubs and co-editor (with Dr Rachel Loney-Howes) of the forthcoming collection #MeToo and the politics of social change. Follow her on Twitter: @snappyalligator
This event is free and open to all, with places available on a first come, first served basis by booking through this page. The venue is wheelchair accessible. A small amount of street parking is available close by (e.g. on Hallgarth Street), or the Howlands Park and Ride PR2 bus stops outside the university campus. If you have any questions about the event, please contact us at: durham.criva@durham.ac.uk.

The Chemistry building is on the university's Lower Mountjoy 'Science Site' campus. There are a number of entrances to the building, however the easiest is marked by the red circle on the map below, in between the Bill Bryson Library and the Palatine Centre - when you go through the doors here, room CG60 is immediately ahead of you.